Paradise Lost - European tour with HIM and new documentary DVD
2007-11-22
New from
Paradise Lost web site
:
Legendary founding fathers of "gothic metal"
Paradise Lost
have been confirmed as support of Finnish rockers
HIM
on their European tour in February/March 2008. The band will use this great opportunity, which coincides with the band's 20
th
anniversary in 2008, to further present you their highly acclaimed "In Requiem" album live, so have a look at the exact dates below & be there!
Furthermore, "Over the Madness – A Diran Noubar Film" will be released via Century Media Records on November 26, 2007 as a double DVD set offering the first-ever, extremely comprehensive and very personal documentary on
Paradise Lost
and the genre Gothic Metal – definitely a must-see for every fan! The film's World Premiere was held at the Cannes Film Festival's Market in May 2007 followed by a German Premiere at the Wave Gotik Festival in Leipzig the same month.
The documentary features first-hand accounts from all current and former band members and many other dramatically influential acts. Furthermore, Noubar accompanied the band from their native Halifax (UK) to tour stops in Mexico and Greece where Paradise Lost are regarded rock "gods". Watch the trailer for "Over the Madness – A Diran Noubar Film" by
clicking here!
Paradise Lost Live
02.12.2007 Glasgow (UK) @ Garage
03.12.2007 Manchester (UK) @ Hop and Grape
04.12.2007 Wolverhampton (UK) @ Wulfrun Hall
05.12.2007 London (UK) @ Islington Academy
Paradise Lost Supporting HIM
16.02.2008 Berlin (D) @ Tempodrom
17.02.2008 Mannheim (D) @ Mozartsaal
18.02.2008 München (D) @ Elserhalle
20.02.2008 Leipzig (D) @ Haus Auensee
23.02.2008 Dortmund (D) @ Westfalenhalle 2
24.02.2008 Köln (D) @ Palladium
26.02.2008 Hamburg (D) @ Docks
27.02.2008 Hamburg (D) @ Docks
28.02.2008 Amsterdam (NL) @ Paradiso
29.02.2008 Tilburg (NL) @ O13
03.03.2008 Madrid (ES) @ La Riviera
04.03.2008 Barcelona (ES) @ Espacio Movistar
06.03.2008 Milan (I) @ Alcatrazz
07.03.2008 Florence (I) @ Saschall
08.03.2008 Modena (I) @ Vox
10.03.2008 Zürich (CH) @ Xtra
11.03.2008 Wien (AT) @ Gasometer
12.03.2008 Prague (CZ) @ Lucerna
Related Link(s)
:
Padadise Lost - the band's official website
Padadise Lost - MySpace page
Paradise Lost - Over The Madness DVD Trailer
HIM
Century Media Records
Alternative-Zine.com (News, March 2007): Paradise Lost will perform a live show in Israel
Alternative-Zine.com (News, March 2007): Paradise Lost - New Single: "The Enemy" on April 13
Alternative-Zine.com (News, January 2007): Paradise Lost - a new live DVD
Alternative-Zine.com (News, September 2006): Paradise Lost – Announce worldwide signing to Century Media Records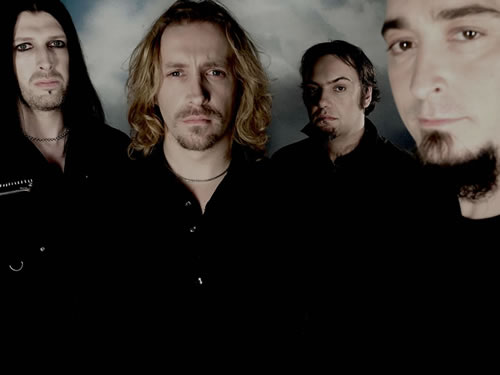 blog comments powered by