Paradise Lost will perform a live show in Israel
2007-03-23
Paradise Lost
will perform a live show in Tel-Aviv, Israel.
Lior Kamali
, the event producer is arranging a single show that will take place on May 12, 2007 at the Barbie club, Tel-Aviv.
This will be the 4
th
visit for the band in Israel. the band has first arrived to Israel on 1992 during the tour of their 3
rd
album - "Shades of god", a year later they have returned on the "Icon" album tour.
Their last visit in Israel was more than a decade ago during the "Draconian Times" tour on February 1996.
On April 13
th
, 2007 long-running British gothic metal leaders
PARADISE LOST will release the first single taken off their much anticipated upcoming Century Media Records debut "In Requiem"
, which sees the band combine the classic heaviness of "Draconian Times" with the melodic feel of their more recent studio albums. The new single "The Enemy" will only be released in Germany, Austria, Switzerland, and Italy.
In the last days a short audio preview was posted to the
MySpace page of Paradise Lost
.
Related Link(s)
:
Alternative-Zine.com (News, March 2007): Paradise Lost - New Single: "The Enemy" on April 13
Alternative-Zine.com (News, January 2007): Paradise Lost - a new live DVD
Alternative-Zine.com (News, September 2006): Paradise Lost – Announce worldwide signing to Century Media Records
Padadise Lost - the band's official website
Padadise Lost - MySpace page
Century Media Records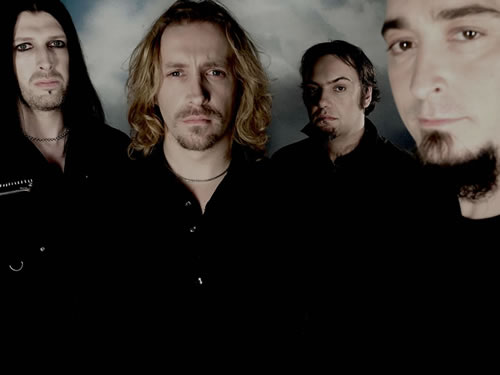 blog comments powered by