Paradise Lost - New Single: "The Enemy" on April 13
2007-03-15
The following was posted on Paradise Lost official web site: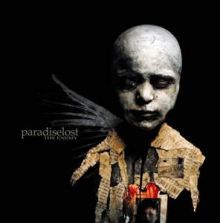 On April 13
th
, 2007 long-running British gothic metal leaders
PARADISE LOST
will release the first single taken off their much anticipated upcoming Century Media Records debut "In Requiem", which sees the band combine the classic heaviness of "Draconian Times" with the melodic feel of their more recent studio albums. The new single "The Enemy" will only be released in Germany, Austria, Switzerland, and Italy.
The new album was produced by Rhys Fulber (who already produced the last two
PARADISE LOST
albums as well as Fear Factory, Frontline Assembly, etc.) and mixed by Mike Frazer (AC/DC, Aerosmith, Metallica, etc.).
Vocalist
Nick Holmes
on the new masterpiece: "We wanted to make a heavier, darker PARADISE LOST album. But it was also important to write songs that encompass the melody that has become very much an integral part of our music over the last 10 years".
Greg Mackintosh
(lead guitar) adds: "The album
"In Requiem"
is a very conscious decision by us to take our sound in a more raw, organic, less polished direction. Musically, it is about finding the balance between brutality and empathy, between horror and beauty. Neither a celebration nor a lamentation. Simply the emotions that arise, being surrounded by life and death."
And drummer
Jeff Singer
answers the question number one – how does the new album sound? "Very heavy, very dark and lots of double bass drums...".
The album "In Requiem" will be released on May 21
st
, 2007 in Europe.
The single "The Enemy" includes a trailer of the upcoming
PARADISE LOST
documentary "Over The Madness" (directed by Diran Noubar and debuting at the Cannes Film Festival in May 2007) as video enhancement and the exclusive non-album track "Godless".
Here the full track-listing for PARADISE LOST's new single "The Enemy"
:
1. The Enemy
2. Beneath Black Skies
3. Godless (exclusive single bonus track)
Don't miss them live
:
24.03.2007 Poland, Metal Mania Festival, Katowice
12.04.2007 UK, Koko Club, London (Gig to be filmed for new Live DVD)
More shows and summer festivals to be confirmed soon.
Related Link(s)
:
Alternative-Zine.com (News, January 2007): Paradise Lost - a new live DVD
Alternative-Zine.com (News, September 2006): Paradise Lost – Announce worldwide signing to Century Media Records
Padadise Lost - the band's official website
Padadise Lost - MySpace page
Century Media Records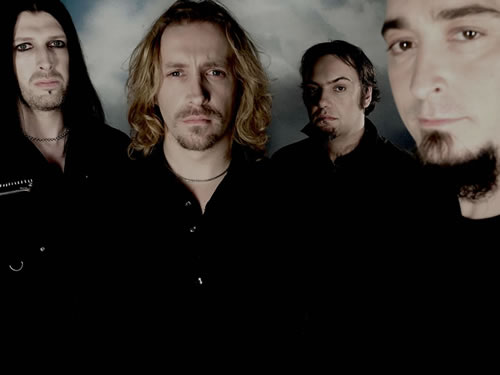 blog comments powered by