2007 by Roy Povarchik
2007-12-30
2007 is a year that is hard to summaries. Lots of things changed this year in the music industry. Radiohead shook the record companies with their release of "In Rainbows" via internet only, showing them that is possible to do without them. The decline of cd purchase by mainstream fans gave a chance to more alternative artists reach the top of the charts (bright eyes, arcade fire, modest mouse).
Looking at this passing year from album releases side, we got some great releases this year. Lots of big bands have released albums that were mostly real good. Some less known artists have proven themselves worthy. And basically, now, looking at the least I made of albums relevant for this summery, I find over a hundred candidates. But don't worry, I'll keep it short.
Five albums you have to listen to before 2008 comes in: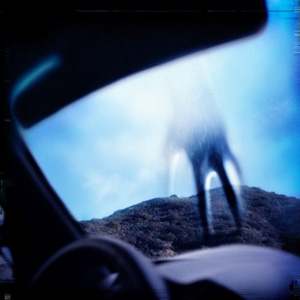 1.
Nine Inch Nails
–
Year Zero
: Reznor has released has unleashed his picture of the world in the year 2022. a cold world, where everything is spotted and monitored by the evil eye of the big brother. A dark gloomy industrialized future it is.
2.
Porcupine Tree
–
Fear Of A Blank Planet
: this is actually my con. Because I'm signing both "Fear of a blank plant" and "Nil recurring" as a one complete release. "Nil recurring" is a 4 tracks EP that was released in September with songs not included on the band's latest release FOABP. Steven Wilson and his band, look at the problems of this modern world in a very genuine perspective. Through the eyes of children, teenagers actually. And how they grow up in this soul-less environment , where there's too much technology and perhaps not enough humanity, curiosity, and warmth that we all need. This two releases together are the example why I truly believe that Steven Wilson is an always evolving artists. And if band should be categorized as progressive rock it should be Porcupine Tree. Always going places, always interesting, and always a "must listen to" band.
3.
Arcade fire
– Neon Bible: so many have been said on this album. It was anticipated for so long, and by so many. After their genius debut album "Funeral", the expectations from this band only grow higher and higher. After moving into a church right outside Montreal, they just let all of our imaginations go wild until we got this beautiful release. They only thing not good on this album, is the sound quality, which I really hope some day will be fixed somehow. from heavy deep organs to Springsteen rock, this band did it all perfectly.
4.
Explosions In The Sky
–
All Of A Sudden I Miss Everyone
: after proving that the earth is not a cold dead place, EITS Show us how much every are missed. From dripping sweet soft melodies to edge burning guitar works, EITS shuffles us from on side of the emotional spectrum to the other.
5.
Robert Wyatt
– ComicOpera : painting a picture of the 2007 daily crazy life, Wyatt, the parazlyed ex Soft machine drummer does it again. A masterpiece that brings together artists from all over the world (Israel, Spain, England, Cuba, Columbia and more) creating the most realistic 3d picture of this world. It seems like every release Wyatt has goes straight onto the top albums lists of the year.
Because this year has truly held some great releases, I will do more then this five CD's and you'll just have to trust me when I tell you :Get this.
A partial list of the things you shouldn't miss in the year 2007
Prog Rock
1.Pain of salvation – scarsick: Daniel Gildnelow and friend unleash their rage and despair from this over industrialized, commercialized world we live in. for me, this is one of the most interesting releases this band released to date, and that means a lot.
2.Neal Morse – sola scriptura : a concept album based on Martin Luther's life. 4 tracks lasting over an hour. Complex, spiritual, inspiring piece of work by one of the most prolific minds in progressive rock today.
Alternative Rock
1.Deerhoof – friend opportunity: a very interesting experimental indie. They even had their debut on the Carson Daily show. I doubt that they'll ever be on that show again.
2.The Besnard lakes – the Besnard lakes are the dark horse: a mixture of Beach boys meets the apocalypse. Great harmonies building into mass destruction.
3.Of Montreal – Hissing Fauna: probably the exact opposite to the Besnard lakes, but still a great album. "suffer for fashion", the opening track always makes me think of "singing in the rain – clockwork orange" kind of scene. I wonder why.
4.Bright eyes – cassadaga: Conor has done it again, with a beautiful album. Crazy artwork and great songs will always be fine for me.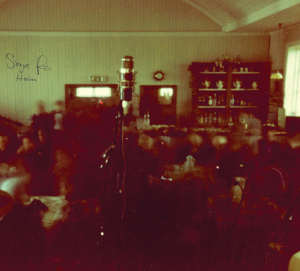 Post Rock
1. Jesu – conqueror: a great release from ex – Napalm Death's Justin Broderick. Massive guitars over bipolar music disorder with vocals to match.
2. 65daysofstatic – the destruction of small ideas: the are no spaces missing between the words in this band titles. Actually there's nothing missing in their release either. Every small idea that came up, not only it wasn't destructed but it actually evolved into something bigger and greater.
3.
Sigur Rós
–
Havarf/heim
: this double EP is the soundtrack to a DVD they've released this year. The DVD is a beautiful documentation of Island as well as of the band. The EP's are great, but I was really hoping for something more exciting. Go get the DVD.
4. Pelican – city of echoes: this city is filled with pure sound. With a more Metal a la pelican approach this release rocks out (it's hard to say a phrase like that about pelican, but please take it in the right way), and is a great, surprising step forward in Pelicans ongoing musical development.
What some might call "oldies but goldies".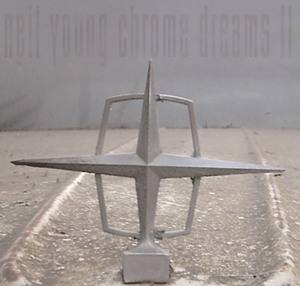 1.
Neil Young
–
Chrome Dreams II
/ Massey Hall. – those two releases are a part of Young's archive digging. And every outcome of this digging is a bless the way I see it. Massey Hall, as a pure beautiful document of Young's live acoustic show in 72, right before Harvest was released. Chrome Dreams II is the sequel to an album that never came out in 1977. Neil Young at his best.
2.
Nick Cave
– the abattoir blues live/ grinderman.: at the age of 50, you can still rock. On stage or in the studio, Cave rocks. He owns the stage in the bad seed live album, as it becomes his mistress. On Grinderman as he brings out the punkier side of him again kicking out the jams. Who else but Nick Cave can pull of tracks like "No pussy blues"? no one can.