The Gathering - "Home" Details
2006-02-14
Dutch rock act The Gathering will release their upcoming album 'Home' on April 18
th
, 2006 via The End Records in North America.
Like their previous releases – their classic "Mandylion" (1995), the electronic "How to Measure a Planet?" (1998) or the atmospheric warmth of "Souvenirs" (2003) – their upcoming album "Home" finds the band heading back to a bit more of rock vibe, yet still maintaining the delicate nuances and passages.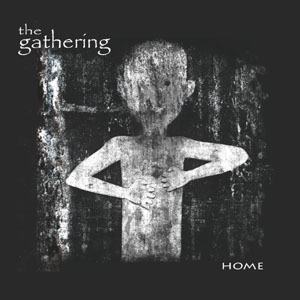 The Gathering – Home
1.
Shortest Day
2. In Between
3. Alone
4. Waking Hour
5. Fatigue
6. A Noise Severe
7. Forgotten
8. Solace
9. Your Troubles Are Over
10. Box
11. The Quiet One
12. Home
13. Forgotten Reprise
The Gathering will make their debut at this year's "South By Southwest" Music Festival in Austin, Texas on March 16
th
, 2006 @ Lava Lounge. Also participating are fellow labelmates Green Carnation, Unexpect and Giant Squid; the band will also do a World tour to promote their upcoming album.
Related Link(s)
:
Alternative-zine.com: The Gathering enter studio to record 9th studio album
Alternative-zine.com - Interview with Anneke van Giersbergen, from The Gathering (17/11/2005)
The Gathering - Shortest Day (MP3 file from the album "Home")
The Gathering
The End Records
Psychonaut Records
Century Media Records
blog comments powered by