Winterhorde
Interview with: Winterhorde's drummer Hesperus and keyboardist Morgenrot.
2007-06-13
The name Winterhorde may raise associations of Black metal, the Israeli metal scene, true metal and corpse paint in some of us, but this Israeli extreme metal act is a whole lot more. Winterhorde come from Israel's northern region, yet sound from further far up north, and were established back in 1999 under the title "Autumn Palace" – back then, they pretty much fell into the definition of black metal. They since changed their lineup, style, name and seasoned their sinister boiling cauldron with melody, spiced it up with brutality and even added a pinch of Industrial - All these changes led to the creation of one of the heaviest bands seen in Israeli regions, to touring Europe alongside more well-known extreme acts, and a successful debut album titled "Nebula" out on the Greek label Burning Star Records.
These days, the band is working on its sophomore album, and it would be the true test of might for the northern horde; straight out of recording, drummer Lior (aka Hesperus) and keyboardist Alex (aka Morgenrot) were free to chat about the horde, the winter and some other warmer seasons.
Let's start with a welcoming "Hails" to Lior and Alex, AKA "Hesperus" and "Morgenrot", who come from the far-out north…so, how are you guys doing? How's the recently begun summer affecting you?
Alex:
Hello, and Great Hails to you too Ofer, and to Alternative-Zine! The summer's fevering and disgusting and affects me like anyone else in this country. Of course, it brings great expectation too…there's a lot of work and little time.
Lior:
Hello and greeting to everyone. So far everything's been great, just like my bro the axe here said – this summer brings great expectation…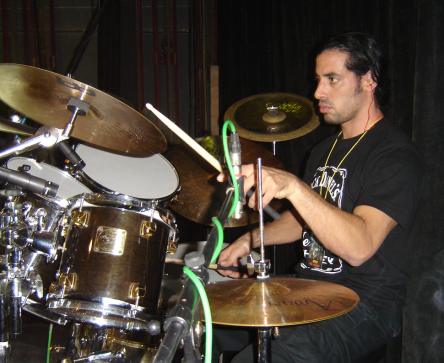 What have you been doing lately? Your website tells me you're working on a new album, how much of it is done by now?
Alex:
We spent most of our time recently on writing the second album, a great deal of it is in advanced levels of completion, but there's still a lot to do ahead.
Lior:
Other than really working intensively on new material, we're also preparing some shows to do shortly…
What can the fans expect from your second album?
Alex:
Well, it's still hard to precisely say how this creation would be like, but whoever knows "In Traditions Of Winter" and "Nebula" and started getting us and our drift – will get to know the more extreme side of Winterhore; extreme not just as more aggressive, but also more atmospheric and melodic.
Lior:
I think there's a lot to look forward to… I personally am in favor of developing technical playing ability and always advancing with our musical ideas in order to keep on creating new and interesting music. This is something which happens all the time with out band and you can notice it from the music we've released so far…so, there's a lot ahead, yeah.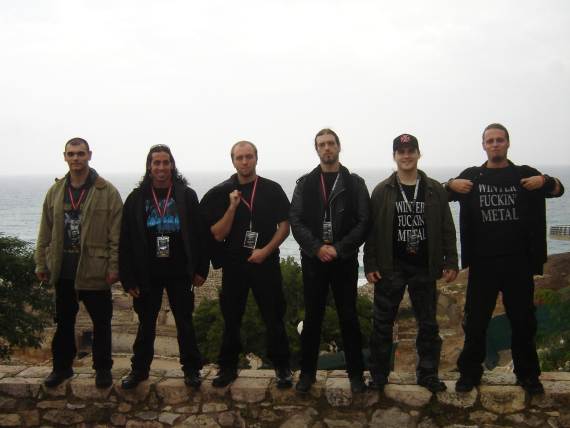 Compared to your debut, "Nebula", which I reviewed here not long ago, how does the new material sound?
Alex:
First of all – you can all here and see a rehearsal version of a new song, "The Tenth Wave", released & uploaded recently to YouTube; this song is a part of the next album, you can find it here, or on our Myspace.
Like I said, it is still too early to compare between the albums, but let's hope your next review won't fall in standard (and mark) from the one about "Nebula".
Lior:
I believe the album will be sort of a sequel to "Nebula", but as the writing process goes on I'm sure the album will take different, new and interesting paths just as much as "Nebula" did.
Let's go back memory lane, to 1999, when the band started its way as "Autumn Palace", and later changed its name to Winterhorde…first of all, why did you change the name?
Alex:
Truth is I wasn't in the band at the time, but as far as I know – the reason was simple – a change in musical style. The music became more aggressive so the name didn't fit.
Lior:
Yeah, that's more or less the reason. In fact, the name change indicates a consolidation of the band's nature in a more conceptual way. The new name we chose lit our way and marked the paths we wanted to create in. The name says it all.
The change from "Autumn Palace" to "Winterhorde" is basically advancing one season, sort of taking an unavoidable step forward, so do you thing your next band will have something to do with the spring? Maybe something like "Spring Dawn" or "Eternal Spring" as an electro-black band?
Alex:
*laughing" Wow, when you put it this way – there's a good chance! But there's only one problem with your theory – Winterhorde are here and aren't planning to go anywhere!
Lior:
Who knows, maybe someday we'll think about adding these kinds of motifs, but what's certain is that in metal everything is possible and there are no limits, it's a culture here to break and smash boundaries.
In continuation to that – Black metal is a genre which started somewhere in the late 80's, its prime was in the 90's and over the years it earned itself a very negative image, lots of mockery and lately even some eulogies…where do you think this genre stands these days? Where do you think you stand in reference to the genre?
Alex:
In my opinion, black metal itself – in its genuine version – doesn't exist anymore. Even those so-called "True Black" bands, the forefathers, are developing into other regions. As for us in reference…yes, there is a black metal element in our music, and no, Winterhorde is not a Black metal band!
Our music incorporates riffs and motifs from this genre, but the listeners can also find elements of Folk, Death, Brutal and even Industrial metal in some places; there classic influences alongside the more progressive material.
Lior:
I generally don't like categorizing the music I listen to and I think it's kind dumb, all those categories people give metal. Metal is Metal! I agree with Alex, Winterhorde is not a black metal band. Maybe when we started out we were, but that's about it.
All of Winterhorde's members have nicknames (or stage-names) – what does each of 'em mean?
Lior:
You see, in general all that nickname thing was created when we started out, and from my point of view it actually still contributes to the "show"…to me it's like going to the theater and seeing a play, where each actor has a character name and style, and once the show ends all the make up and costumes go off and the actor goes home to live his regular life. That's why I think messing around with that can lower the show's value. We may, someday, put the interpretation on our website.
On your band website, which was recently re-vamped (nicely done, by the way), there's a bold banner of "Metalheads Against Racism", and on some of your profiles found on the site racism appears as one of your most hated things. This is a very important cause, and there is a long and distinguished list of other bands on the organization's website, so I'd like to ask you what you do as a band and as individuals to really stand up against racism?
Alex:
Have you even listened to our song "Hate Parade" and its intro "Propaganda" out of the "Nebula" album? That song alone is taking a stand against hate and racism.
Lior:
The site really does look good, thanks. This is a big and complex question, and overall this thing called racism is very complex. I think separating human beings on the basis of origin, race and color of skin is very infuriating and outrageous. There's not doubt it's a noble cause…but humanity is so infested with this, that its just disturbing. I can dig in the books for hours in order to study what drives people to racism, and I have my own little theory about it (let's not bore off the readers…) but ultimately I find racism to be a very stupid and a completely senseless thing.
There are many bands who declare themselves as pro-racism and even neo-Nazi, especially in Black metal…have you encountered any of these during your European tour? If so, how did you cope with the situation?
Alex:
We encountered all sorts of people, among them some with idiotic opinions such as nationalism. How to cope with that? It's hard to say, depending on the circumstances. How to cope with people going "Zig – Hail!" in the middle of a show? Professionally. And how to cope with the same people coming to you after the show, holding their skinhead heads and shouting they had no idea people from Israel could make such music? As much as it's cool – it was a real shock to me, I'm used to hate.
Lior:
All bands who consider themselves racist and neo-Nazi can go f**k themselves, and I don't pay attention to any of them. Who the f**k are they?! I can't believe there's more than 10% of them out of the entire worldwide metal community…they won't make it anywhere with that kind of attitude...most label shake off these bands. It all comes from frustration and ignorance. They're just puny people.
These days you can't find too many black metal bands in Israel, and one could say Winterhorde is some representative of the genre, from the third wave of black metal bands – are there any other bands you'd like to recommend to some interested in the genre
Lior:
I don't know which wave we're from, and don't know much of any other black metal bands here, all I can recommend is Israeli bands I like such as WhoreXcore, Arafel, Orphaned Land, Immaterial, Azamoth and Nature's Elements.
Your music has been generally defined as atmospheric black metal, or extreme atmospheric metal – there's a lot of contrast between "Extreme" and "Atmospheric", how do you combine the two in your music? Where does the inspiration to such dark, frosty, aggressive music come from in such a warm state like Israel?
Alex:
Dude, the winter is inside – the heat is outside! We are the combination!
Lior:
Yeah, it's a unique combination. This might be because some of us were born here in the warm climate and some in cooler places. We might all be influenced by the same music but also from different kinds of things… I don't know, but what's true is that our music is sometimes fast and furious and something slow and mellow. One more thing I'd like to emphasize is that we all write the music; the band isn't based on one or two prime writers, at most, like in most bands.
What's the writing process in the band like?
Lior:
There isn't a defined writing process with us. There were times when someone brought a complete ready-made song from home, and there were times when out of a couple of riffs we built a song together – we don't have a specific formula.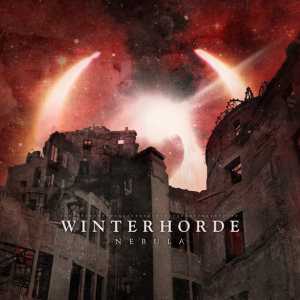 Let's get back to "Nebula", your debut album, which received lots of different responses from people and press around the world – are you pleased with the feedback it got? What's the best and what's the worst thing someone told you regarding it?
Lior:
The best thing about the album that my mom has been hearing it from start to finish from the first day it was out. There's no such thing as "bad" responses… those who know how to give constructive criticism will stop and make me think, and those who just want to trash will not be paid any attention.
Well, the album is pretty aggressive, not exactly family-dinner material, how did your families respond once they heard it?
Alex:
With great support and enthusiasm, but sometimes with silly remarks like "Why do you have to scream so loud?" or "What's all the racketing about?!?! It would have been much better if you did it quietly". I'm kidding, in most cases it was a positive reinforcement, which is very important to us as human beings – knowing your family and friends are backing you up with what you do.
Lior:
Like I said, my mother's in love with the album, she knows each song and every single note. She was in denial for years regarding the music I listen to. I strongly believe we're all getting the support we need from our families.
You're signed to the Greek label Burning Star Records, an independent label that's not very big or well-known, how did you sign with it? Where there any other options to choose from? If so, why did you decide to choose Burning Star above the others?
Lior:
First of all, we did a lot of research about what to send, how, and to which labels it's worth sending stuff to avoid wasting our money and energy – this is something I'm recommending each unsigned band to do. After we had the master-tape we chose some representing excerpts and sent it over to the labels. We got answers from most of them, whether it's a negative answer (which is also something) or some sort of suggestion. Eventually the guys from Greece were the fastest and most serious; we have a two-album contract with them, and they showed us they're really willing to invest in us from the first moment. It may be a smaller label, but it is showing signs of growth.
We all know it's hard to bring home the bread from non-commercial music, and therefore I'll assume you're not exactly rich from the music you make, so what does each of you do when he's not wearing corpse-paint and going wild on stage?
Lior:
Temporary jobs, pornography films and all sorts of misdemeanors not fit for typing…*laughing*…it really is hard to make a living from music, even more so with our type of music, and even more so in Israel. Truth is, we never really took it that way, we all do our relinquishments, and most of us are just students.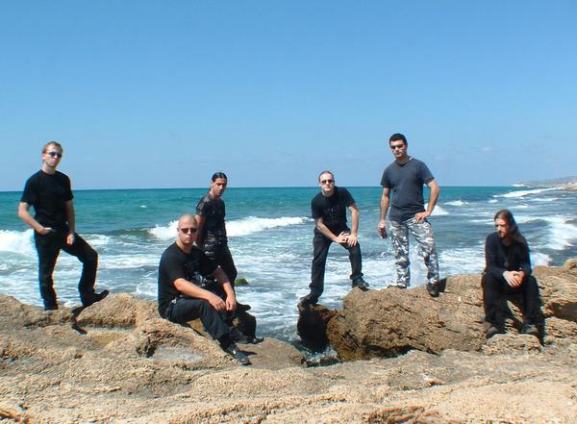 Winterhorde's next show is gonna be at Haifa's "City Hall" club, and somehow the band got the reputation of one who doesn't do many of those, are you planning on doing any other shows soon? Do you have plans for a summer tour somewhere abroad?
Lior:
We really have that kind of reputation? It might be true, 'cause on our latest tour we doubled the amount of shows we did until now in just a month. We always have plans for shows, and of course regarding a tour this summer, 'cause we really enjoyed the last one and the responses we got, and still get, just make us wanna have more and more shows around the world.
A little teaser regarding the "City Hall" show with Kna'an and Epidemic –it's gonna be a very special theatrical evening, we're preparing something bombastic unseen there before. It's gonna be crushing! You're all invited, you too, Ofer.
In every style theses days, especially in metal, it is difficult to be original – what do you think distinguishes you from other bands?
Lior:
First of all our loyalty to ourselves and to our inner truth, I don't know it that distinguishes us but I do know it's what makes us do what we do with love.
If you could choose a band to perform with, which one would it be and why?
Alex:
Dissection.
Lior:
Although I know and listen to tons of bands for ages, to me there's no doubt about the one and only – Iron Maiden. Before I played with Winterhorde, the Maiden was all to me…you can ask whoever knows me and they'll confirm it.
In relation to the Israeli music scene, Winterhorde are pretty unknown, and despite that you got to tour Europe alongside some of metal's greatest, sign to a foreign label and release a rather successful debut album – do you aim your making abroad in advance? Do you think there's a place for an extreme black metal band in Israel these days?
Lior:
I honestly think there's something to it. The general direction is abroad, it's no secret that's where success is. We want to be there, to conquer, to go place, to see different things. On the other hand, you can do anything here, the crowd is welcoming and supporting, the atmosphere is good so there's a place for everything.
Do you have any fantasy regarding Winterhorde?
Lior:
Yes! Putting it on the stock market…*laughing*…now seriously, I've accomplished most of my fantasies with this band; be it recordings, live shows, albums, labels, touring…now all that's left is to continue living the dream.
Alex:
My dream is this band, and it's only starting and gaining momentum! I'm not gonna wake up from it, that's for sure!
In conclusion, what would you like to say?
Alex:
Be yourselves, and support instead of trashing! Stay f**king metal!!!
Lior:
Whoever's planning to come to the "City Hall" club on the 15th of June is going to end their life as they know it! Horns Up!
I'd like to thanks both Lior and Alex for giving their time, for well-spending our readers' time and for unveiling the truth behind the corpse-paint. We'll see you guys on the next show, and maybe even abroad…
Ofer Vayner