Death Angel in writing mode
2007-09-02
Death Angel guitarist Ted Aguilar has issued the following update:
"We got lots of new songs going. Songs are sounding heavy and very Death Angel sounding. Everyone is into it. Andy (Galeon, drums) is playing like never before, Den's (Dennis Pepa) bass is sounding huge and his playing is INSANE, Rob's (Cavestany, guitar) coming up with some sick ass riffs and musical ideas and Mark (Osegueda, vocalist) is coming up with some good vocal ideas.
Eleven tunes so far with more being written. We plan to start tracking very soon. Man, I can't wait to get this on tape (Yes, I said it. TAPE!!! 'Cause things sound better on tape). Can't wait for everyone to hear it."
Bay area thrashers Death Angel's latest CD, "The Art Of Dying", was released in May 2004 through Nuclear Blast Records. The group's first studio album since 1990's "Act III" was recorded at SF Soundworks studios in San Francisco, California with producer Brian Joseph Dobbs (Voivod, Manmadegod). The yet untitled 5th release is due to surface spring 2008.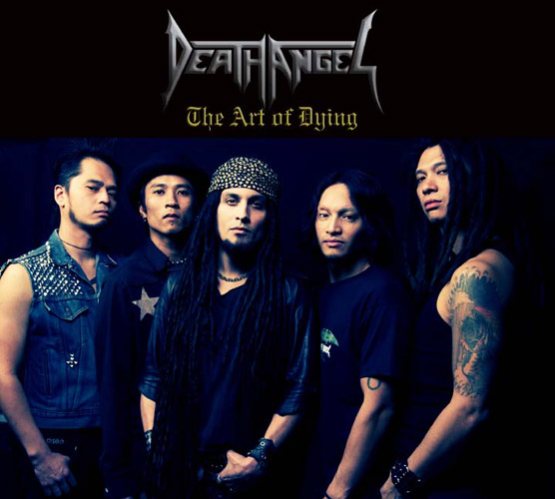 Related Link(s)
:
Alternative-Zine.com: Interview with Death Angel (June 2004).
Death Angel official website
Nuclear Blast Records
blog comments powered by