Slayer album update
2006-06-06
Thrash metal emperors Slayer are releasing a single to their new album.
The single will be called "Cult" and will feature the song "Cult", a video of it and some rare fan footage.
The single is a limited edition of 5000 copies and should be released on June 15th; Slayer are also going to release a limited edition EP called "Eternal Pyre".
The new album still doesn't have a title though rumor has it that it would be titled "Jihad"; some unconfirmed track titles have been released.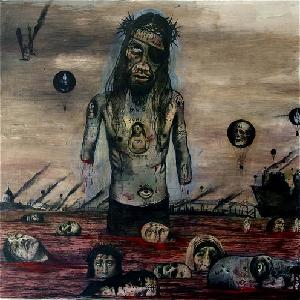 Unconfirmed Tracklist:
01. Cult
02. Consfearacy
03. Flesh Storm
04. Jihad
05. Eyes of the Insane
06. Black Serenade
07. Supremist
08. Skeleton Christ
09. Catatonic
10. Final Six
11. Catalyst
Slayer also posted a snippet of the new song "Cult" on their official website.
Related Link(s)
:
Slayer - official website
National Slayer Day Goes Global
blog comments powered by