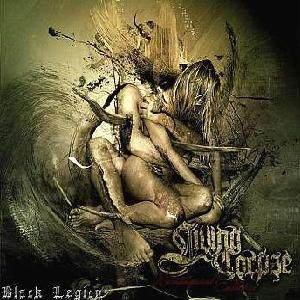 Living Corpse
do run tight shift – badass drumwork that takes no prisoners and pounding bass lines work pretty well for them, yet this thrash/death metal influenced package lacks some strengths as far as memorable guitar riffs go, and especially on the vocal parts.
While the average metalhead would not mind (and quite like) shouts, growls and grunts – here they kinda just seem to get in the Corpse's way; imagine how
At The Gates
Tomas Lindberg would sound if he had a less bullocks and you've got it right.
Among the better parts of "Metaphysical Collapse", their debut, it is important to mention the well-balanced "The Great Silver Bullet" and the quick fix of modern melodic death metal found on "Twin Divine". Generally, the album is well polished production-wise and its content comes off as the type of thing the aforementioned metalhead wound mind if their music player randomized every now and then. In other words, this isn't a must but is a pretty solid effort that would fit fans of early The Haunted, The Crown and modern melodic death metal that leans towards thrash and has the occasional breakdown.
Just about any band can upload its musical output and make it widely available on the likes of Myspace (and such) nowadays, ultimately making the selection of the music (and metal in particular) that is out there hold a great stock of mediocrity within its ranks. Sadly, Living Corpse is no exception.