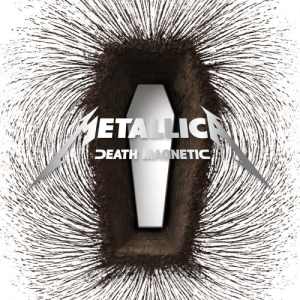 The album features 10 new songs with the approx length of 7 minutes for a song, the songs are variant and all have the old elements, as I've mentioned before. It seems that all the time that's passed did only good to James Hetfield's voice. This is also the first Metallica release where Robert Trujillo, the bass player, contributed to the writing process of the album and did some great work as the bass player; I especially like his work on "All Nightmare Long", which is among my favorites so far along with the songs: "The Day That Never Comes" which has it all - great guitar lines, Hammett's solos that were so missing in the "St. Anger" release - and even the 3rd part for "The Unforgiven" (which first released in the "Black album" and featured one of the all time metal ballads and on the 1997 release "ReLoad" gained a continuous song, which seems to be a piece they wrote just to cover a missing hole in the album). The song is based on the melody of the original, but with "The Unforgiven III", is seems to be something different, it's not exactly a metal ballad; it is a good song, which stands for its own.
I find myself really happy and satisfied with this release. Except from the fact that I really like the songs & music it really proves that Metallica is still relevant, still belongs to the metal section in the CD stores and most importantly, they are still relevant at the year 2008. The fact that I didn't have high expectations from this release is also something I can't ignore, because now I have higher expectations from the next future release, whatever it will be.
I think that most Metallica fans will be satisfied from the work that James Hetfield, Lars Ulrich, Kirk Hammett & Robert Trujillo did in this album. As a message for "old" Metallica fans that've lost interest in the band because of the released in the last decade – I'd say go and buy this album! "Death Magnetic" features the old Metallica you all know and like!