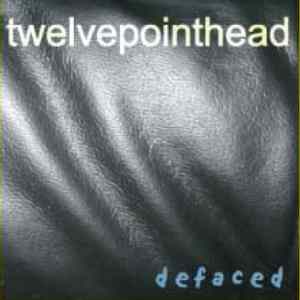 The Nu Metal is a style that was developed from the underground to mainstream, also his friend the funk metal won a new attention and a nice place in the main stream.
Today when the Nu-Metal/funk is in every house, radio, mp3, T.V (TMF, VH-1, MTV etc.), clubs and live acts. You can say that many bands got evaluation, if something is still considered as underground. There are 2 options:
1). The band is not good / not updated / not have anything new.
2). The band is great and just don't break out.
In our case option number 2 is the right option. This band is very good, they have a great rhythm, great ideas, rough and good sound.
The album sounds very good and has 8 great tracks.
I like the 4th song - "fallen", great song - very good for the radio in my opinion. It has a lot of interest. Very good guitars and bass work.
The second song - "Be Myself" turn me on.
You can listen that this band is based on drums-bass with a lot of groove - hard and strong. The guitars mix rhythm with alternative rock melody as it is in this genre, in a way that flatters the music.
You should pay attention to the song - "wounded" very powerful song that turned me in since the first moment I've heard it.
This band has the rough that has gone in other bands from this genre, after they became produced.
It has strong hardcore elements with "jumping rhythm" kind of groove - metal - hardcore.
The album streams very nicely one song leads to another and you don't get tired from listening to this album - a very important issue when today there is a lot of music, so many bands and not enough time to find the time to listen to new things.
I liked a lot to listen to this band. I recommend this CD to all of you who like funk / Nu metal /punk metal / alternative rock & grunge.
Great to listen a band, that plays with a lot of "groove" and still has something underground.