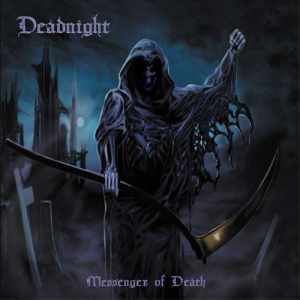 The bottom line is that this, the band's first full length album, is a solid piece of fast-as-hell thrash, with some great displays of guitar work, solid drumming, and harsh vocals that spew venom and fit in well with the aggressive and well-written material.
Opener Buried Alive kicks things into gear on a high note, the band's clear, yet definitely not over-polished sound is definitely better than the old-school fanatics recoding stuff in their mother's garage for that extra "raw" sound. Some great riffs are thrown in, and quite impressive melodic lead work.
The band can also slows down with considerable self-control on Divine Liar (at least in the first half of the track), with some of the best Slayer riffs outside of Hell Awaits.
The only thing that's to fault here, is the lack of a real drummer, the programmed drums do sound pretty good, and could have fooled me for a real drummer, if not for that cymbal sound that programmed drums can't shake off. It doesn't hurt the album one bit, but a real drummer would make for a fuller, and more aggressive sound. Still, fans of old school blackened thrash with an attitude should really check these guys out.