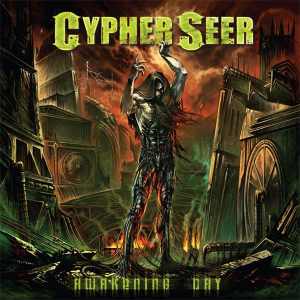 Formerly known as Malakis Reign, James Rivera had a brief stint as their vocalist prior to Michael Grant taking the position, formerly from such melodic metal stalwarts as Onward and New Eden.
Musically these guys deal in traditional American power metal, meaning heavier and less kitschy than its European counterpart, but they also combine some solid keyboard parts that enrich their music and give an added melodic value. Songs are mostly mid-tempo, benefiting from the strong riffs, solid drumming and soaring vocals by Grant.
Grant is the only element that is purely love-it or hate-it about this release, he has a real old-school, vibrato rich voice that reminded a lot of Jag Panzer's Harry Conklin, in my mind he adds a real classy feel to the music, a certain majesty and conviction that most European melodic vocalists lack, but I can see why some metalheads may find his delivery overly dramatic in certain points.
The heavy and yet crisp sound, mixed by the ever-dependable Fredrik Nordstrom is prefect for the band, and tracks such as the rather aggressive opener and the more restrained "Pieces Of My Beginning" come off as heavy, yet melodic enough for my taste. The guitar playing was quite impressive too, though I could've used some more leads in there.
Basically another solid classic metal release, this will delight fans of old-school power metal. More contemporary metalheads would probably find this too old-fashioned, but to me that's exactly its charm.