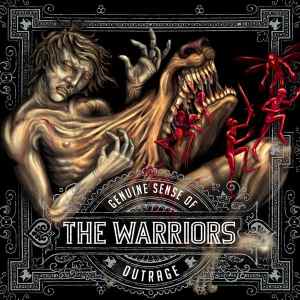 Resembling such metal/hardcore bands as Hatebreed, who's sense of vocal approach the band also shares, they also infuse their hardcore with some serious groove a-la Pantera, with some other, more rock-oriented touches, all the while remaining really aggressive and bursting with attitude. as I said, this works.
With a tight sound by Cameron Webb, the band's crunchy metallic riffs fit in perfectly with the hardcore rhythms and strong vocals, and the opener – The Ruthless Sweep chugs in with some of the angriest hardcore possible, vocalist Marshall Lichtenwaldt may have an unpronounceable last name, but his vocal delivery is both extremely dynamic and very clear, one of the better hardcore vocalists I've heard in a while.
Almost none of the songs are even close to being fillers, each has a solid hook, or several ones, and they're all delivered with strength and conviction. The cookie point goes to the title track though, which also features some guest vocalists, among them the legendary Lemmy, who's short chorus delivery absolutely put a smile on my face, the man's a god.
Anyway, go and buy this one, good hardcore can't get much better than this.