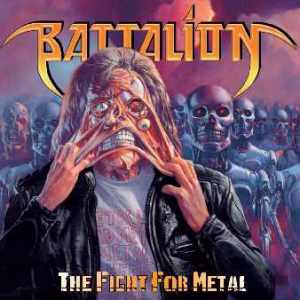 Now, the music itself, that's a combination of pure 80's power and heavy metal, with some thrash and speed elements as well, I know, it's a genre that's been done a million times over with all kinds of retro bands, but these guys do it the right way, with no unnecessary frills and ornaments, combine that with some solid musicianship, good energy and a sense of fun, and you get a very good old school metal album.
The album kicks off with the quite expected and anthemic title track, but things really get going with the second one – Headbangers, a real headbanger indeed, with a great, simple riff and a memorable chorus. The playing is solid, not overly flashy, but it shines in the right places, with some good melodic leads spicing up things nicely.
Now, lyrically, don't expect too much philosophy or deep political issues, this is the usual combination of Manowar influenced metal clichés, but who gives a shit? It's dynamic, heavy and fun, and that's all that matters.
The band could develop a more unique personality in the future, but as this is their debut release, I'll still consider this as a successful album, since it's doing just what the genre dictates, and that's enough for me in this case.