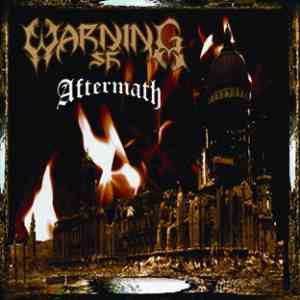 Some of the best old-school American talent is here, the guys played in such greats as Laaz Rockit, one of my favorite American metal bands ever, Heathen, and Vicious Rumors to name but a few. The band existed under the Warning moniker from the early 80's, and thanks to an effort by a record collector to put together their lost recordings, original members Joe Torres and bassist Brian Poole put the band together, and in 2002 they released this collection of 7 re-recorded classic tracks with 3 additional original recordings that date back to 1985.
There's not too much to say here, this is classic American metal at its best. Heavy, aggressive, and yet melodic, all the mainstays of real 80's American metal. The musicianship here is top notch, and the guitarists bring back that great, long lost art of guitar leads, real ones.
Bringing in vocalist Torre Carstensen was a smart move as well, the guy sounds like a mid-area James Hetfield, the man can carry a tune and make it sound heavy while he's at it, any thrash fans listening to him will certainly remember his name.
The main thing is the songs themselves, they were good when they were written, and here, with a modern, crunchy sound and the quality of the players – it's even better. The real test is hearing the band write and record new material, it'll be interesting to see if the touch is still there.
It's sad there are few other American metal veterans around these days, the legacy of these great bands from the 80's has long been forgotten, and bands such as this may yet remind us how real metal should be done.