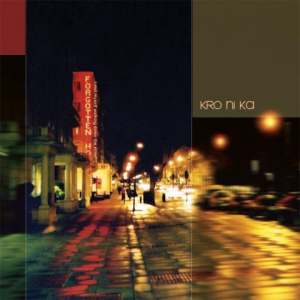 The band sets its sights mostly on atmosphere and complexity, while all compositions are based on the instruments exchanging ideas in an almost jam environment, there's a lot of feel and a dark atmospheric tone streaming throughout the music. There's no denying the band members' musicianship, while guitar solos are almost non- existent, its mostly bass-keyboards-drum oriented, with all three doing amazing turns and the guitar mostly centered around jazz-like riffs with several heavier segments, with the bass taking center point, easily some of the most impressive bass playing I've heard of late.
One thing I certainly liked about the release is its strong 70's prog feeling, this isn't modern prog-metal a-la Dream Theater, this is closer to early Genesis, with some heavier elements and more jazz, some of the bass-drum sections feel like fusion. Another high mark to the mostly Hammond-sounding keyboards work, it would have made Tony Banks proud. There are no discernible vocals; by the way, these are based on whispers and soft voices that speak out the album's concept of urban loneliness.
I cannot fault this one's clear quality as a prog album, this should satisfy even the most hardened prog rock fans, but it may be less digestible to those expecting more contemporary prog metal, as I said, this isn't Dream Theater or Pain Of Salvation, expect no easily listening from these guys.