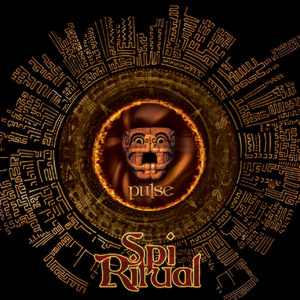 Darkseed
vocalist Stefan Hertrich's world metal project is something of an anomaly in an ever growing stream of metal bands that infuse their musical heritage in their music, mainly because Stefan does not originate from Nepal, South America or India, but his efforts in creating what is a truly awe inspiring combination of death metal vocals with Goth metal heavily dosed with what might be called world music are to be applauded.
The combination is always seamless, in certain bits the world music bits feel a bit too much like new age ranting, with programmed beats and middle eastern vocals that sound too out there for me, a confessed metalhead. But in most parts, as in the second track – "Symphony Of Life" – and the impressive title track, it works; the heaviness of this release, probably Hertrich's heaviest to date, is only enriched by the unique vocals and percussion that he seems to have so painstakingly collected for this release.
This isn't the first such effort Hertrich did, 99's "Betray My Secrets" was quite similar, but it lacked the size and strength of this release,
Megaherz
's guitarist Christian Bystron again delivers a crushing performance, but this one succeeds where "Betray..." failed, this feels more like a complete album and less of a project played by different musicians. Again, it isn't prefect, overlong metal-less passages such as "Khundas" didn't sit in well with me, but once the combination of that with metal starts, it works great.
In any case, this is well worth a listen, even if just for the sheer girth of effort put into the release, the fact the album works well 90% of the time just proves that not just effort, but real talent lies at the basis of this, and I can warm heartedly recommend you listen.