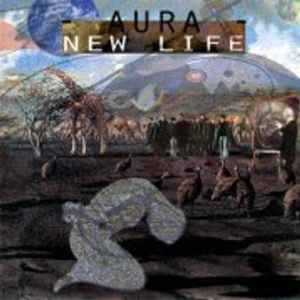 Dream Theater
never existed this band would probably wouldn't exist either, or perhaps be counted as an interesting idea, and third, can someone please do a "Rockstar:Aura" to get these guys a better vocalist?
If you haven't guessed it yet, this band is a Prog Metal band, I would even mention that they are an Italian prog metal band, which usually states nothing but good things, but for this one it will be an exception, the country that gave us
Maxophone
,
PFM
and many other brilliant symphonic rock band is now giving us Aura, not every morning could be Christmas morning I guess.
Lets get back to the liner notes, about ten years backwards, maybe even 12, when prog metal was a kicking young lad, there were great opportunities to get some respect in the field, if you had a good keyboardist, who has a hint of classical training, and does good usage of strings effect, and of course him and the guitarist should be masters of speed, because if it ain't fast, it ain't good, right? And last and foremost, you had to have a good high voice or iron throat vocalist. These days, when there are more prog bands than fans at a Tom Jones concert, you have to actually be a good and complex composer and you have to be ambitious and genuine, these guys are lacking in all of the above.
Dream Theater, probably the band most identified with the prog metal genre these days, are a great band by definition, and will always be a good influence on those to come after, but stealing from them will get you nowhere, Aura uses almost the same keyboard sounds, same rhythmic patterns, even same musical breaks and identity - there's nothing worse then a bad thief.
Last liner note: this vocalist has no charisma, no special voice, and seems to be the guy who just came along with the band, someone's best friend who came along for the ride. Give me a break please.
I wished I could give these guys much more credit, they are talented players, and I bet that the second they'll grow out from the "Dream theater rules" phase they might even be counted for good musicians in general, but until then, I'll probably let "Metropolis part 2:scenes from a memory" spin some more on my stereo.