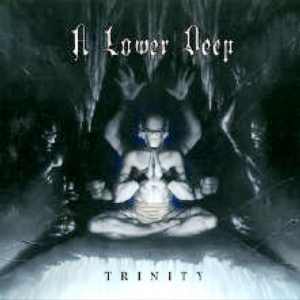 Nevermore
's Warrel Dane and
Confessor
's Scott Jeffreys.
Opener "Ascent Of The Fallen" features some great playing, guitarist do a standout job and the bass is quite active as well, again, the strong vocals give it an extra air of quality. "A Grief Observed" is an even better track, faster and more dynamic, there's some real thrash aggression here; the band sounds oldschool, but they still have that modern touch and some down-tuned riffs that bring to mind Nevermore. The riff changes and rhythm breaks certainly push the envelope and send the band into prog in several moments, but one thing I would certainly get rid off is the female vocal part in the middle of the song, it sounds out of place. The lead section following that is great though.
There are some really angry numbers here, such as the fast and aggressive "Lost In Eden", which then twists and turns into a somber doom number.
"Out Of The Darkness" has some more melodic parts and a catchy chorus, it's less progy and works well but sounds different than most of the album, again, great guitar leads throughout the track. By the way, Vocalist Billy Mullican throws a great Geoff Tate (
Queensrÿche
) sound-alike bit in the almost stoner track "Mind's Eye View".
Another thing that struck me is just how much material these guys have, 10 songs, most clock around 6 minutes, and all are full of riffs (most of them good); there's no wonder these guys also fit the "Prog" description. Add to that a somber doom feel and the result is really unique album that works well 99% of the time.