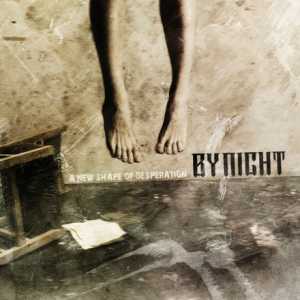 "It Starts Within" is probably the best track these guys ever had, a great
Meshuggah
-like riff; the same strong, harsh vocals, but there's that clean guitar line that adds just the perfect touch of melody. Extra kudos go to the band's drummer, the opening of "The Truth Is Sold" combines short bursts of blast beats with a clockwise precision, again, the inclusion of a melodic guitar line in the chorus just gives it something extra.
There's a bit of repetition here and there, but even tracks that start out with same clean guitar line develop into unique powerhouses, "Through Ashes We Crawl" is another very strong track, the chorus is one of the best the band had. The end of the track also features a twin guitar riff that blew my mind, Meshuggah fans will drool over this.
Some slower bits are well placed, "Dead Eyes See No Future" (not an
Arch Enemy
cover) starts out with a Doom vibe, and continues into a short and atmosphere filled track, things heat up with "Walls Of Insecure", which has some of the best riffs on the album, and a great mid section that again sees the drummer and guitarists match up their considerable abilities.
A fine combination of tech metal, metalcore and thrash, this is a definite improvement for the band, setting them in the major league, where they deserve to be.