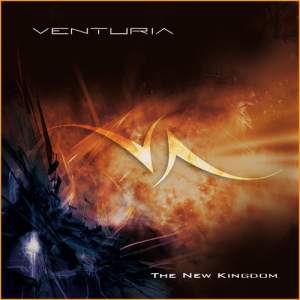 First track is the title song, very progy start to the album, solid sound work, it sounds quite a lot like a
Dream Theater
album from the first few minutes, American vocalist Marc Ferreira's vocals even reminded me of Dream Theater's James Labrie a bit, though his delivery is at times a bit too soft, and somewhat poppier than Labrie's.
One thing that struck me as odd was the use of female vocals in the album, Lydie Robin has an excellent voice, but I just couldn't find any justification for adding her vocals to Ferreira's. The song does contain great guitar riffs, excellent keyboard work and an impressive fusion-like bass work, but I couldn't help the feeling that the vocals weaken it.
"The Unholy One" starts off as a pop song, keyboards, soft singing, this is certainly not what I want from a prog metal album, things warm up later, with some brilliant prog movements, but then I was struck by another thing, although Sahona does some clever guitar riffs and passages, there have been no serious guitar leads as of now, seems strange since his playing is clearly very good.
"Words Of Silence" is one of the most complex and sophisticated tracks on the album, again a use of female and male vocals, some acoustic guitars, this is one of the better songs on the album and the combination of the vocals actually works quite well.
"Walk On to The Daylight" has something of a 70's prog rock vibe, accentuated by the keyboard sound, again, what happened to the guitar leads? There are some brilliant segments in the riffs, great bass work, but not nearly enough leads.
To surmise, the band needs a change in the vocal department, Ferriera has the ability, he makes use of a slightly throatier and more powerful voice at times, but his pop delivery in some of the songs hurts them, the use of the female vocals is unneeded, and the band needs to use more guitar in the album, all of that solved, they can be a great prog band.