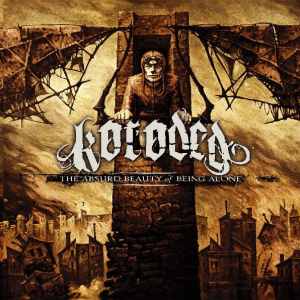 5 songs here, all very well produced, very well played, but I can safely say that the band's main asset is the impressive versatility of their vocalist Jan Roder, he sounds at times like
Machine Head
's Rob Flynn, but he has a better range and a much better clean voice, that similarity is especially evident in the third track "Taboba", where the music also takes a similar line to Machine Head's.
The first track on the album, "Blowback", shows another face of the band, down and dirty, almost death metal riffing, fine drumming with energetic double bass work, it sounds like metalcore but has the catchiness of other, more approachable genres.
"Unbreakable" does the opposite, it has several really good hardcore breakdowns, plenty of rhythm shifts, again, Roder's voice is a clear asset and he gives the music an added boost.
"Infestatia" goes into a much brainier direction, almost prog like maneuvers and sounds, that's probably my least favorite track on the album but it does show a wider repertoire from the band.
I just read on the band's website that they're planned for a tour with Israel's own
Betzefer
, that's a good choice of a line up, I have a feeling this band is going places.