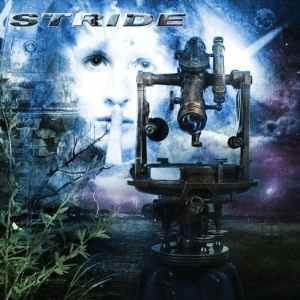 Though their music can be described as prog-metal, a-la-
Dream Theater
, they also contain a fair amount of AOR, with enough Malmsteen's driven neo-classical pieces to make this highly enjoyable for less prog-oriented people.
I have to start by saying that the musicianship on the album is untouchable, a truly sold rhythm unit, Jens Johansson (
Stratovarious
) like keyboard work, truly amazing guitar leads, and a fine vocal performance, as usual with this kind of music it's the keyboards and guitars that take center stage, with a Malmsteen influenced exchange of leads between the two instruments
Musically the music fluctuates from some seriously Dream Theater-ish moments, to some more traditional hard-rock tunes, mainly provided by vocalist's Gary Belin's solid performance, all-in-all its much more straight forward than most prog-metal bands, and though some of the numbers are long and quite complex, they aren't as overtly so as some current prog artists.
Two instrumentals give a clear picture of how good the playing is on the album, Joel Gregoire's lead work is phenomenal, fast, neo-classical movements, he comes off as a combination of John Pettruci and Malmsteen, and he also manages to maintain a melodic interest in his leads instead of just showing off his (considerable) technical ability.
My favorites here are the opener, "Imagine", which combines the prog and hard-rock elements well, and "Face The Sky", which features the best vocal performance in the entire album, with Belin's voice taking a more aggressive and throaty approach in one verse.
A problem I had with album though, it's a bit too happy for me; the band, evidently deeply Christian, injects its lyrics with a positive outlook and themes, which is not a bad idea on itself, but it leaves the album as somewhat flat in its depth, songs four and five, which also combine some clean guitars and an element of kitsch make this problem even clearer.
This album is probably worth buying if only for the musical excellence of it, but it also has some great songs in it, a bit more depth and different facets would be welcome, but it's still a very good album.