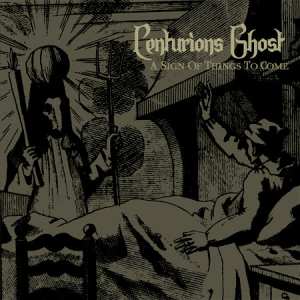 Venom
that is combined with some Early
Celtic Frost
with some
Cathedral
("Forest Of Equilibrium" area). According to their Bio their name was taken from "A Yorkshire Brew Of Great Strength And Gravity", to put this in layman's terms: they're named after a beer, which seems logical when considering the band members countries of origin.
I'm not acquainted with that brand of beer, but I bet its some kind of a bitter, since their music heavily resembles a pint of Guinness, its heavy, its dark, and its not easy to take in if your not familiar with the genre.
The album has a more decent sound than most of the original records its basing its music upon, there's the necessary wall of sound, with a barrage of guitars standing strong in the mix.
The opener, "Devil's Disciples", is a mid-tempo monster, heavy and sludgy sounding riffs, and Venom style vocals, the production and the music makes this feel exactly like the classic albums I mentioned earlier, there's a certain air of unease about the band, which sits perfectly with their brand of music.
Second track, "Stigmartysm", is a strange, soundtrack-like piece, containing some dark noises and keyboards, sounds like a piece of a Hammer Film soundtrack.
The band continues this line of thinking, the next track is another Celtic Frost/Venom influenced cut, and it's followed by a short acoustic segment, "Suzan", which sounds almost Baroque in nature, it's just a short respite and then it's back for the heaviest track on the album, the Cathedral-like Misery Serenade.
If old school is your cup of tea, and heavy as hell, dirty sounding metal brings you joy, than this is your album, There are quire a few bands that try and emulate the early 80's styling of the forefathers of extreme metal, but this is one of the few that actually succeed.