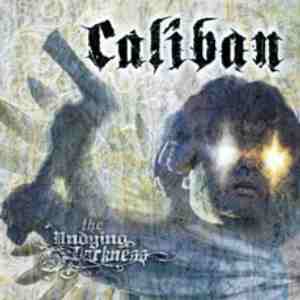 They know what they're doing, and you can tell it by their music; These German boys had three LPs and two EPs released when Roadrunner Records signed them from
Life Force Records
in 2004. This is their second album under that great label.
The album starts off with a quiet "Intro", that gives no clue as to what is about to come, and in my opinion, because it is so irrelevant to what lies ahead it could have been dropped.
Anyway, after a minute or so we say goodbye to the intro and get down to business; "I Rape Myself", the first full length song on the album, is a hit; With a rhythm very similar to
Machine Head
, impressive growls in the forefront or at the background, chorus-singing reminiscent of
Killswitch Engage
- this song becomes one great pleasure.
The next track, "Song About Killing", starts with a fragmented guitar playing and then enters a quicker tempo, that at times it seems it was loaned from Power Metal bands. The entire song is accompanied by Andy's angry and growly voice, and even though it's not a hit like the previous track, it's still an enjoyable song.
The next one," It's Our Burden To Bleed", displays the same musical elements taken from Machine Head and Killswitch Engage that I mentioned earlier, and also displays some fast riffs that come and go and a grwoly and angry voice throughout the verses, the addition here is the choir-like singing and the heavy music playing towards the end of the song, so there's not much of a single formula presented by the band.
"Nothing Is Forever" is a great song that combines the fast music of the Hardcore that was on show earlier with quieter parts and clean vocals, reminiscent of Rock Ballads. The noise returns on "Together Alone", with its intoxicating riffs and Andy Dorner's angry growls and shouts.
"My Fiction Beauty" shows the same material, but with different tempos, so it's not boring- A short drum solo in the beginning, clean vocals that turn into angry and growly voices and back, fast riffs that all of a sudden slow down or stop – you can find it all in here.
"No More Second Chances" that follows goes with the same variation, and for a moment you're in a Machine Head song, that moment passes and you find yourself with a Power Metal riff, You don't know what to expect, and that keeps you on your toes; If the band hadn't performed these twists and turns with super-professionalism it would have come out messy and not so enjoyable.
I mentioned Machine Head so many times and for a good reason. Andy Sneap, who mixed and mastered this album, does the same work for Robb Flynn's boys (and for
Arch Enemy
and Killswitch Engage, whom I've also mentioned here).
In addition to that, the band went on a European tour a year and a half ago with Machine Head and
God Forbid
, who are also a good band for comparison in this case, so you can see the connection between the bands.
It is also worth mentioning the producer of the album, Andres Friden,
In Flames
frontman, who produced this band's last album as well.
This fabulous production team aside, Caliban members Andy Dorner on vocals, Denis Schmidt and Marc Gortz the guitarists, Marco Schaller on bass and Patrick Grun the drummer, all do their work wonderfully and in a very enjoyable manner.