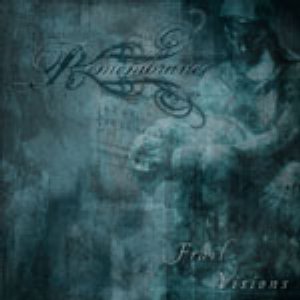 It opens with somewhat of a title track, "Through frail visions I lay", displaying Matthien Sachs and his deep-multi-effected growled (he also does the bass and guitars); around 5:45 this track is oddly cut, revisiting the starting part in a much better way.
"To lost illusions" is an instrumental intro to "Eternal disease", where the piano break ascends the overall bitterness; I can almost see a protagonist sitting by a piano, wet and cold from pouring rain, having nothing left but to suffer and fade away- this time the peak starts from about 5:10 where it feels like we're thrown into another scene where the protagonist is finally dying painfully, with agonizing guitar riffs who stand for agonizing pain and each cymbal strike is yet another twitch.
Rain and thunder set the background in "Your Insignificance", but it feel kinda neutered, like a bored child left home alone while it's raining outside or like the protagonist is at peace with pain.
In "An Ending Chapter" it seems like the storm has passed and only the wind and some ghost-like voices are left.
"Murdering my faith" generated images of an injured girl, watching as her blood drips down, through Carline Van Roos's ghostly female voice (she also wrote the lyrics as and did the mixing for the album as well as played keyboard, drums and some additional guitars); perhaps even an image fingers split open from repeating the same guitar riff over and over again.
The closing track, "Where all has been wasted", has such great flow, developing over the dissonant guitars, having a more consistent drumwork- this is fairly crowned as the highlight of the album.
Overall, this is a depressive low tempo album with the only downside being the overminimalistic drumwork; the piano breaks are brilliant though.
Referring to the comparison to "Shape of despair"- it's possible to say the calm/gothic atmosphere Remembrance has differs them; they're somewhat of an "easier" version.