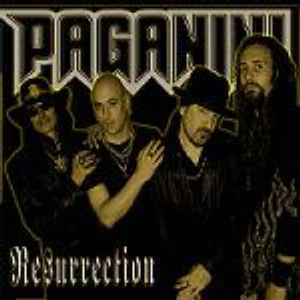 The first track, Little Rock Tonight, is a boring hard rock track. The song, like the entire album, displays poor production and sound control. Marco is ok and I'm being kind, Kiki on bass and Diego with his drums don't do anything out of the ordinary and only Dale shows some good playing skills. This thing repeats itself on the second track, Bastard, which is nicer and shorter but still won't be remembered for long.
The next song is a quiet track, almost instrumental, where we find some beautiful piano sounds and a good display of backup playing by the other instruments. We mainly find Marco's voice on this track, quiet but with a lot of pain. Screaming For Your Love is a beautiful ballad, and maybe that's the way the band should have proceeded, even though the less instrumental version, a track before last on the album, isn't bad either with its drumming and guitar solos. By the way, the last track is also an alternative version to a song we've already heard, Little Rock Tonight, and this time, as a seven-minute song, it's much more fun to hear, mainly because of the surprise Diego Rapacchietti, the drummer, had for us in the middle of the song – an impressive drum solo that lasts approximately three minutes.
The rock comes back on track 4, Weapon Of Love, and again, the sound's quality is damaging to the song, especially when Marco sings quietly the verse "There Will Be No Tomorrow". Dale's solos once again stand above the rest, but this time they all take it up a notch, and that includes Kiki, the bass player, who accompanies the music well, and we can feel it particularly at the end of the track. That also includes Diego, the drummer, who gives a killer rhythm from behind. More of the same is on the cards on the next track, It's A Long Way To The Top, which has a chorus in which all band members sing along. Too bad they repeat it so many times, there are hardly any verses on this track. I also can't ignore the wonderful display of guitar work here by Dale, and the crowd chants sound effects.
The band returns to a ballad on the sixth track, and one would think there's a pattern here, two rock songs and a ballad, but that quickly proves to be wrong. Nonetheless, the ballad here, Time, appeared on Detox, an album the band released on 1990 which consisted Bastard and Time as a finishing track so appropriately. The next tracks, Falling In Love, Don't Let Me Down, Berlin By Night, Spending Money and Break It Up are very fast. On all of those tracks Marco displays a cruder and louder voice alongside a rocking rhythm and an angry voice that sounds like a telephone call. The choruses repeat themselves till you can't take it much more, but I guess people like it. All in all it's a nice collection for those heavy collectors who like this genre.