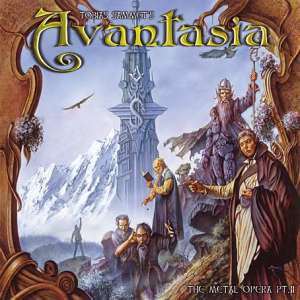 Avantasia - The Metal Opera Pt.II - [AFM Records]
The line-up is pretty much the same as the first Avantasia album and the story is about the same: an epic fairy tale on medieval background with fictional and historical characters.
The album is very well produced and is a marksmanship of professionalism and market research. The vocals, of course, are excellent with Sammat on the main role and the other guest singers doing the rest of the roles. A very bombastic and expensive production that should pay off as the 2nd album should sell well as the 1st.
To sum it up I'd say that to see Avantasia live should be one hell of show to take your family to. Fun for everyone (you get the idea…)