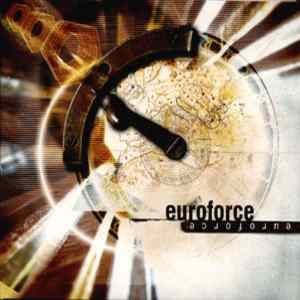 Because this Greek guitar shredder is probably the fastest, most enjoyable shredder I've heard in years, though his style of fast, melodic, neo-classical playing brings to mind such guitar gods as Symphony X's Michael Romeo, I believe that Ziras out shreds him easily, he's that good.
Following the release if two instrumental album, Ziras has put together a power/neo-classical band with talent by the bucket load, they will certainly bring to mind Symphony X, especially because of the vocals' similarity to Russell Allen's, but they are less complex, less progressive, and much heavier and with deeper neo-classical leanings.
Ziras, who also produced everything but the vocals, and also mixed the album, manages to maintain a clear, crisp sound, with the vocals sitting comfortably on top.
The album opens with the ethnic sounding Spirit Raven, one of the strongest cuts on the album, an Arab chant that develops into a fantastic middle eastern melody line, great catchy chorus, and fast, complicated drum line by the talented Spyros Kabaskalis.
The album combines and wears its European and Greek origins with pride, evident in what seems an anti-Euro Union track - The European Lie, and with the self explanatory Hellenic Spirit.
Amazingly, there's only one instrumental piece, very rare for a shredder album, unsurprisingly it's an awe aspiring piece of playing by Ziras, but he maintains an excellent performance throughout album, without using his talent to trample the songs to death, songs such a Crown Seeker maintain their melody and are well structured, without Ziras showing off too much as to kill the song, something which a certain guitar god, considered the father of neo-classical playing, is known for..
Anyway, it's a must for both power, progressive and neo-classical metal lovers, and definitely a band I'll keep my eyes open for.