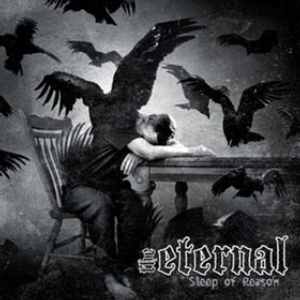 The album sounds good too, a crisp, clear sound by Endel Rivers, Guitar whiz from bands such as Black Majesty and Vanishing Point, with a mix by the ever dependable Mikka Jussila.
It opens with the instrumental Awaken, Arise, a nice somber piece that leads the way to one of the album's stronger cuts, Everlasting, two minutes into the song and I'm thinking "Is this Paradise Lost??" its sounds as if taken from Paradise's One Second album, just minus the electronic bits, that's not saying its not good, it's a great track, with a cool rhythm and deep vocals that sound like Nick Holmes only better.
Second track again reminded me of a British band, My Dying Bride this time, no growled vocals here, but the slow tempo, the droning doom guitars, the Dying Bride feel is certainly there.
There's no shortage of talent here, fine musicianship all around, and Mark Kelson's vocals give the band an added respectability, they sound well-rounded and heartfelt, and tracks as depressive as Hollow Inside benefit from it, the use of female vocals to accentuate his voice is a smart decision, as is the decision not to over empathize them, thus turning the band into another Goth wannabe.
The Dying Light is an epic track, with some interesting tempo changes and fine riffs, but I admit I needed some more energy at times, I felt the need for a quicker kind of doom rhythm, and only Everlasting came close to that, nevertheless, the album is prefect for fans of melancholic doom bands such as Anathema or Katatonia.