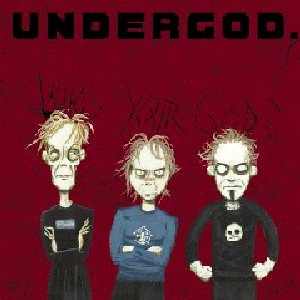 "Undergod" have released their first album "Trapped" somewhere back in
2001, produced by Scott Ross (Soundgarden, Mellisa Etheridge) the album was somewhat successful in Europe and they were marked as a promising, rising band.
Their second album "Who's your god?", uses the same producer and same premise, it has hard industrial moments and heart touching intimate moments as well, suitable for every mood.
This album combines hardness with tenderness, odd singing melodies
alongside standard ones, without sounding weird or out of place at any
moment.
I can certainly see them getting better and better in time, I certainly hope that they will get the respect they deserve and breakthrough to a bigger audience.