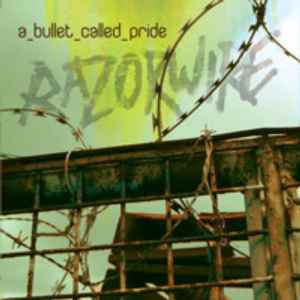 This is the second Razorwire release to be reviewed in our web-zine, their former release received praise from our own Roy, and I have to say, judging by this, their latest release, I can understand why.
The band creates a combination of old school hard core and thrash-like metal with hip hope and rap metal elements, sounding at times a bit like Senser with some Stuck Mojo thrown in.
Whatever you'd like to call them, they create their metal with aggression and melody intertwined quite well.
The opener, Dipole, is a fine example of what the band delivers more of in the rest of the album, a short, aggressive number, with clear yet chunky sound, quite a barrage of guitars, and vocals that move from hip-hop influenced rap parts, to melodic, more hard rock oriented melodies.
The band certainly has some experience behind them, they manage to deliver the track with conviction and accuracy, with a pinch of dirt thrown that leaves the track raw.
Good Times is another example of another feel the band is able to reach, it has a more "happy" feel to it, with some hard core elements blending well with the distorted guitars and heavy sounding drums, this is probably how House Of Pain would have sounded with a hard core band playing along side.
The title track is another solid cut, one of the winning aspects of the album, is the band's insistence on injecting the music with good, melodic leads, while both hard core and hip hop are not known for their dazzling solos, here there's a constant reminder that the basis for the band is good ol' hard rock music, bought to the 21st century.
I can only hope the British music press will repent its sinful ways and start paying more attention to such talented bands working somewhat beneath the surface.