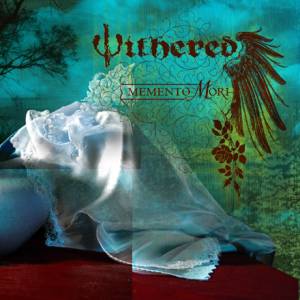 The sound is half way clear and half way dirty, its quite hard to describe, it reminded me of Mastodon's sound at times, and early Dismember at other points, but it's the band imaginative music that confused me the most.
Opening track It's All Said is a brutal, roaring slab of death metal, but there's a constant undercurrent of hard-core and noise riffs, there is something about the band's music that refuses to be digested easily.
Within Your Grief again confused me, its fast, the vocals are of the growled variety, yet I cant really label it as old school death metal, there's too much of the experimental and unordinary in it, the song has an excellent, tragic sounding riff, and features some impressive blast beats as well.
Like Locusts in a long, 9 minute shovel to the head, it begins with a slow, almost doom like guitar riff, reminding me of Cathedral's first album, then it turns into a whirlpool of sound, the guitars so deep and intertwined its hard at times to get the melody in it.
Silent Grace is a short track, that brings to mind the Hard-core influences of such classic grind core bands such as Napalm Death And Terrorizer, the dirty riffing, the mess-like intensity of the sound, its short, about 2 minutes, but that's enough to pass on the message.
Beyond Wrath does the same, I've listened to the song 3 or four times, and still couldn't point out a clear melody line.
The album is not for the faint hearted, not clear, melodic Swedish death metal here, its is death metal with a sludge and hard core base, and its only for the bravest, most experiential extreme metal people out there.