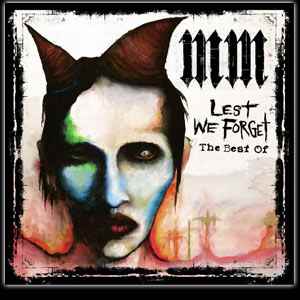 I think that about the first minute a Marilyn Manson song hit the MTV channel was the moment the "freak" pose was finally pinned down, if you heard this guys music you'll be counted as a freak, and If you count as a freak, naturally you were associated his music.
Protest to stigma in one album.
Marilyn Manson songs as popular as they are always talked about his hatred to the hypocrisy of this world, the blindness of religion and everything that could be counted as popular, but mostly, it gave represent to every outcast side of society and let it express its rage, specially popular with teenagers who have always searched for someone to identify with, and this gave them an alternative world of the pink cheerful world of Brtiney Spears, you can identify all of this in songs alike of "disposable teens", "the beautiful people", "the nobodies" and so on.
The album also has the two famous cover version to Soft Cells's "Tainted Love" and Eurithmics "Sweet Dreams", before horrifying but great cover versions.
The album. Decorated with Manson's pictures from all his styles poses and ideas truly represent him in all his musical eras as well.
For the ones who already love Marilyn Manson and for those who want to get to know him, this album is great, and from what I know of his discography and what can easily be noticed after giving the entire album a spin, is that there is only a certain amount of complaining for one person to do, and 18 songs, are just enough.