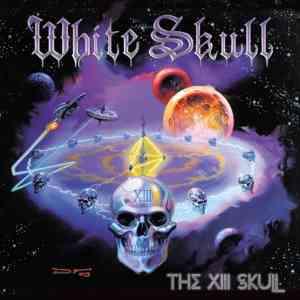 The production lacks clarity, the riffs are handled pretty well but it's not something we haven't heard before, being the kind of typical Euro-power metal riffs that make you yawn after a few songs. The passages, although at times unpredictable, also make you wonder why has this path been chosen and not the other. You have some surprising rhythm changes but they are not necessarily related to the album or the song, and the coup de grace, the choir the band creates in every song, a bit too much for me.
In the year before this album came out (it came out in 2004) Danilo Bar and Fabio Manfroi joined the band. Fabio, the bass player, is highly unnoticed on this album(and maybe that's why he's out of the band after being replaced with Steve Balocco), and as for Danilo, the lead guitarist works well with Tony "Mad" Fonto, the rhythm guitar player. On the other hand, as I said earlier the riffs are not mind-blowing. The one man that deserves all the credits and accolades on this album is the drummer Alex Mantiero. Be it a slow rhythm to backup a guitar solo like on Creature Of The Abyss, or some fast drumming with a number of passages, Alex is the only one on this album who supplies all that in high quality. The one who stands out on the disappointing side is the vocalist Gus Gabarro. He's just trying too hard. His voice is not clean enough, he's incapable of reaching the high tones as sometimes this genre requires, and when he sings it sounds like he's half hoarse and half a Rage/Grave Digger imitator. Maybe being alongside Grave Digger five years ago on their tour did that to him.
The XIII Skull is an album for the more dedicated fans of the European power metal genre, but it's not a phenomenal album by any means. If you're looking for a nice ballad on that album may I recommend the last track, I Wanna Fly Away. A bit noisy for a ballad, but a ballad nonetheless. What I can't understand is that mumbling that can be heard on the last twelve seconds of that track. What is he saying? What does that mumbling has to do with the ballad, the album or life itself? And why, oh why, do I have to wait for two minutes for that mumbling? If you have something important to say, say it fast or shut up and finish the song.