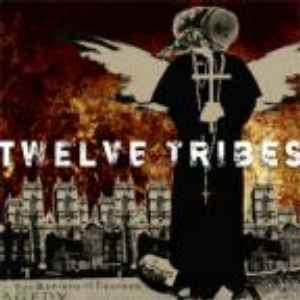 According to the band, this album, which took two years to make, marks their return to the music that influenced the band members. Bands like Metallica, Faith No More and Rage Against The Machine are the usual bands that influence hardcore bands, but only the Twelve Tribes members will know where did those influences disappear. If there's any similarity to anything, it's maybe to a sick hybrid that was born from Static-X, P.O.D and Deftones or something like that.
When you hear the album you immediately say "that's some good hardcore", but I was not impressed. The album displays some good abilities on the guitars, Shane Shock the drummer is very noticeable on the drums and drum machine, and Adam Jackson is making a lot of noise with his vocals, but at some point you have to say "enough" or "just shut up already". The songs are very similar in their style of play and in their style of singing. One song ends and another begins, but the lead vocalist is still on the same tones, the accords are very much alike and there's not a single solo that's worth noticing in the entire album.
Since doing this album Twelve Tribes went back on the road to perform in Europe and the U.S With Killswitch Engage among others, and videotaped clips for songs that are included in this album. I say they could use another two years of creative thinking, because right now they got enough interesting material for two or three songs, but for an entire album with ten songs on it, some of them are five or six minute-tracks, well, it's too damn boring.