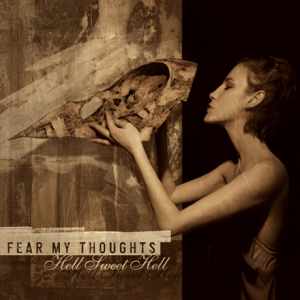 The Eurpoean sound is evident in the album, bringing to mind such bands as At The Gates, some In Flames, and such bands that combine genres such as Killswitch Engage, meaning, its somewhat of a melodic death metal album, with metal-core elements, especially in the vocals, quite reminiscent of Tomas Lindberg's vocal work, but they also introduce keyboards, mostly in the track Dying Eyes, where the keyboards have an almost progressive quality to them.
The album has a dark-streak running through it, there are no happy sounding emo-moments; they deliver their brand of heavy music with aggression and an un-flinching attitude.
Some of the best tracks are mostly death metal-like in character, such as Sweetest Hell and Sadist Hour, yet they keep things interesting, the track In The Hourglass demonstrates the band's experimental attitude, with the infusion of some rock n' roll like guitars in the chorus.
All in all, this album has something for everyone, its heavy, melodic, has a lot of ingenuity and originality, and I hope the band will receive the larger audience it deserves.