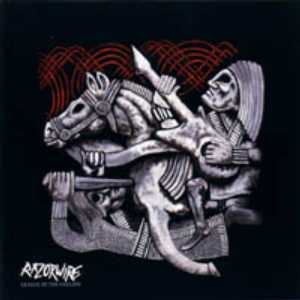 The album "The league of the godless" is definitely one of Britain's best releases of 2004, the album lasts for about 40 minuets, a time fractal that gives you a great impression on the bands material and realize that this one is going to last, but it's not long enough for you to get tired of it.
RazorWire was formed somewhere in Britain in 1997, and by now released enough promos, track that appeard in various compilations and demos to establish a fanbase in the underground metal scene, as well as capturing the heart of every critic, including me.
The album "League of the godless" is nothing but the starting point for a long road that I expect to be filled with success.
Dan Peach, band guitarist, is also the founder of their record label, and this just might be the key to their all around influenced metal and give themselves the option to make this almost brutal uncompromising metal they do so good.
A great album which catches its own momentum, straight forward metal, can't wait to hear more from this guys.