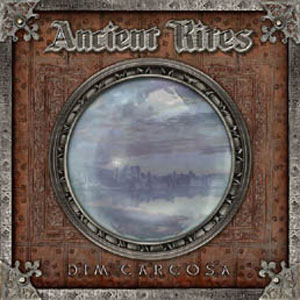 After the excellent previous album from 1998 – "Fatherland", Ancient Rites release the new album – "Dim Carcosa" on their new label – "Hammerheart Records".
I found this album very good album – very melodic and complex.
The album begins with the enchanting intro called "The return" than continue with a faster songs, but it's not just a band that plays faster songs. The songs are very complex, they include melodic guitar and keyboards parts.
Gunther Theys knows how to lead this music with his unique voice.
Songs like "Victory or Valhalla" and "North Sea" were you can listen to the mixture between black metal singing, clean guitars and influences from the old school heavy metal. Each song takes you into its own story.
I think that with this album Ancient Rites has created new standards in the black metal.
It's a very recommended album not just for the black metal fans, but for every metal fan, I myself can't wait to their next album.