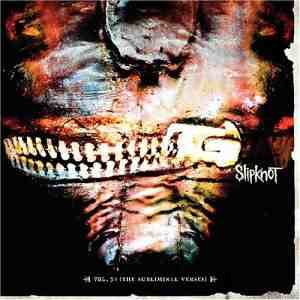 Sound work by Rick Rubin is stellar, maintaining past aggression with the cleaner, more melodic aspects of today, it serves the band perfectly.
Starting off with the quirky sounding "prelude 3.0" it's quite evident that things are different this time around, strange guitars effects, clean vocals, restrained musical approach, definitely not the Slipknot we knew…
The Blister Exists throws us back into familiar territory, though several touches upgrade the song, such as the smart use of the percussion, and more lead guitar work then ever before.
Three Nil starts off as a riff straight off a Morbid Angel album, before going into one of the band's heaviest, fastest songs, making use of some grind-core beats and smart guitar riffs,
The first single off the album, Duality, is the band's most approachable ever, taking the catchy Spit It Out chorus and driving the point home in a much more melodic way, the chorus is the best they put out yet, while the use of different guitar lines through the mix adds some crunch to it, great track.
The band strays even further into uncharted territory with the clean Circle, acoustic guitars and violins, also making use of some industrial effects which reach a climax at the track's end, certainly not like anything you've heard from them before.
Extra kudos goes to Corey Taylor for finally making use of his considerable vocal talent, up until now only visible in his Stone Sour project, to Joey Richardson for his amazing drum work, and more cookie points go to the guitarists for making use of some smart lead work, and occasional tapping.
Finally bridging the gap between aggression and melody, this is the album Slipknot where meant to make.