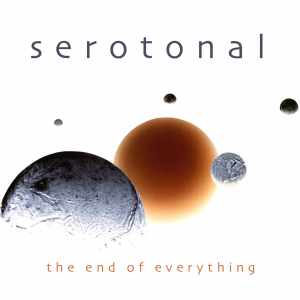 I've noticed some influences of bands such as: The Legendary Pink Dots, Nick Cave, Pink Floyd & others.
This CD is just perfect for winter time – dark, mysterious, and sad.
The person behind the dark, sad, vocals is Darren White, who's doing an amazing job.
This is no surprise for me knowing Darren as the first vocalist of Anathema in the early 90's which played doom metal at that time and created songs such as "Sleepless" & "Sweet Tears".
The CD includes 4 tracks.
The first track "Soon Tomorrow" begins with slow rhythm of drums sampling, the vocals are dark and perfect, great bass lines and just when you float into their world of darkness the guitars hit with the distortion in a perfect way.
The 2
nd
song - "Memory Leaves" opens with keyboards and the drum samples begin with Darren singing emotionally, which continues the first song, it also has great guitars – this is my favorite song on this CD.
The 3
rd
"track" is connecting track for the 4
th
song, which is the title track - "The End of Everything" - this one reminds me of the music of the Legendary Pink Dots, the vocals are also similar to the vocals of Edward Ka-Spel, The Legendary Pink Dots' vocalist, the song has very exciting deep keyboards and dark vocals.
I can't wait for the full length album by these talented musicians.
I really hope that the record labels will wake up and sign this amazing band.
If you want to listen to their music, and I recommend you to do so – you can visit the band's web site
http://www.serotonal.co.uk
- and check the download section.