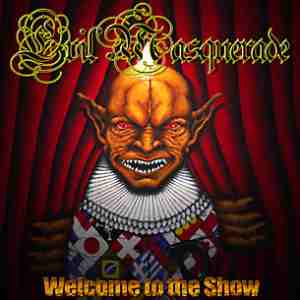 Upon listening to this album, I was struck by its sheer power and musical proficiency of all involved, it truly marks the beginning of a band which, I prophesize, will take the metal world by storm, if they play their cards right.
The extremely talented Henrik Flyman plays guitar and produces the album, and he excels himself on both fronts, his playing reminded me of Symphony X's Mike Romeo, with some Malmsteen neo-classical feel, and his production is top notch,
Come to think of it, there is no weak bit here, the vocals are powerful and melodic, with some really smart melodic bits in the Queen like – Welcome To The Show, and passionate passages in Oh Harlequin,
Drumming is extremely well built, using the cymbals in a truly awe aspiring manner, and the bass is no slouch either, the band is as talented as they come.
As I said, the opener is a fast, melodic track, with plenty of imagination and intelligent bits, immediately elevating itself above hundreds of other power and neo-classical bands, The Wind Will Rise keeps thing rolling, showcasing a brilliant keyboard solo by the ever dependable Richard Andersson, of Time Requiem and Majestic fame, and then there's a second keyboard solo, and upon listening to it, I immediately told myself, "this is a really good Malmsteen style solo". Only to find out it's Andre Andersen that did it, one of the world's best keyboard players…
Oh Harlequin is my favorite track, great riff, fantastic chorus, a classic track,
Surprises In The Dark showcases a wonderful middle section, and fantastic keyboards, while But You Were Smiling has the best Iron Maiden like riff this side of Europe, another stand-out track.
The only album that came into my mind when listening to this was Helloween's Keeper II, which also showcase amazing musicianship, great melodies, and yet was heavy and fast, these guys are heading for the top, and you might as well enjoy the ride.