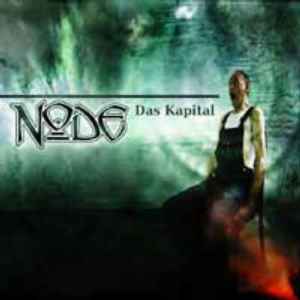 The album benefits from one of the best cover art I've seen this year, its hard to determine the band's musical direction from it, but just a few seconds into the opening track, the crushing – War Goes On, it's evident that we have a highly technical, highly aggressive thrash/death album, with some melodic flourishes in the vocals and guitar leads.
Some references can be made to classic German thrash bands such as Kreator and Destruction, but the vocals have these melodic touches that reminded me of Devin Townsend as well, and some riffs there that have been comfortable inside a melodic death album.
The sound is perfect, clear and warm, it lends the band a dynamic feel that extenuates their technical proficiency, and they are certainly proficient, the guitars and drums are extremely well-handled, the drums, especially, some of the best drumming I heard since bands such as confessor or spiral architect.
Regarding the songs themselves, they range from the more easily understood and plainly aggressive, such as the first track, or the title track, while tracks such as Twenties or The East-Ghost are much more complex and riff entangled.
Strangely enough, the vocals, though screeching and aggressive, are quite clear, which helps to grasp the story behind the album, evidently a concept story regarding the world wars.
A nice little touch is their cover of Queensryche's Empire, a classic track which sits well with the other material, Lyrically, if not musically, and the cover itself is magnificent, playing it almost note-by-note, nut with their own speed and style woven into it, great stuff indeed.
The album is not an immediately understandable, but give it a few whirls, and it will grow on you.