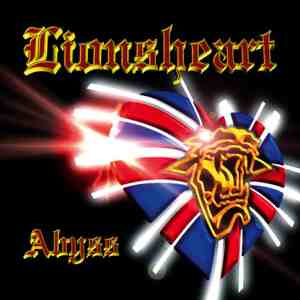 Steve popped up occasionally, a Thin Lizzy tribute album and some other places, but there was no new album, or new material from him for quite some time, until now.
Abyss marks the return of one's of metal's best, and most distinctive vocalists, and man o man is he back…
No longer an eighty's metal band, Lionsheart capture the sound and aggressiveness of current times, while keeping the music rooted in classic hard rock.
The line up is completely changed, now comprised of several highly gifted individuals, each one holding his own in creating a cohesive, well-written album throughout,
Steve's vocals are the first and foremost hook here, as passionate and wide-ranged as ever, it seems that his time out of the music industry did nothing to weaken his vocal potency and sheer lung strength.
The opening track, Screaming, is the band's heaviest number to date, fast paced and punishing, the pessimism inherited in the lyrics turns this track into a gut-punch not easily forgotten, the dark lyrical overtones are evident throughout the album, one as it progresses the ideas and undercurrents turn this album into quite the emotional landslide, not easily forgotten.
Nightmare is a mid-tempo rocker, a great riff and great vocal hooks, it seems the album will pound you to dust, when the third track, All I Got, sends in a slower, mellower vibe,
I Need Love is a hard rock ballad at it's best, giving off some classic American flavors,
Grimmet displays his considerable range, this time using a more restrained vocal attitude, which serves the track well.
Extra kudos goes to Ian Nash for his brilliant lead guitar, he manages to display both excellent technique and slower, more feel oriented leads.
How Can I Tell You, is my favorite track here, great riff during the verses, and a chorus that's both catchy and melodic,
I'm Alive starts off with the a happier vibe, birds are chirping and the sky seems bright and shinny, the track is also of a lighter tone, easing the burden for a while, the following track, Don't Waste My Time is another lighter track, benefiting from a great hard rock riff, the somber tone towards the third part of the album, with the lighter Witchcraft being the only brighter toned track here, Save Me is another great song, yet Abyss is even better, Steve's vocals never sounded this good.
An emotional experience, this album is the total opposite of Lionsheart's earlier, lighter efforts, this album is heavier, more aggressive, much more diverse, and infinitely more thought provoking, whatever the reason Steve Grimmet had for disappearing, I'm just glad he's back, and with a kick-ass metal album to boot.