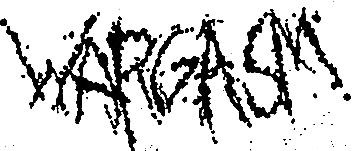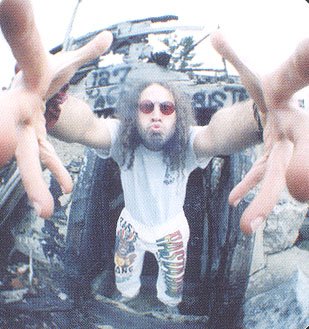 Hi Rich, can you tell me about the current situation of the band?
The current situation of Wargasm is that we have been editing footage for a new DVD, scheduled for release sometime around April (2006). Wargasm performed together on the 18
th
of September, in 2004, for the first time in ten years, and the show was recorded and filmed for the DVD release. Other than the work on the DVD, the band has been inactive for ten years.
Is there a studio album planned?
We have recorded a number of songs since the time that we broke up in 1995 – mostly cover songs by bands such as Tank, Deep Purple, and the Scorpions, but also a few originals. We plan to release some of that recorded material at the time of the DVD release.
What about the DVD you're supposed to release, what's in it?
The DVD has not been released yet. The event last year was our reunion concert, held at the Middle East Club, in Cambridge, Massachusetts. The DVD will include the entire reunion concert, as well as a documentary of the history of Wargasm, and a bunch of other cool "extras".
Where did the idea for the DVD come from?
The DVD idea was born as the rehearsals for the reunion show developed. As things were coming together, we decided that it would be a great idea to record the event, and film it. Then, after starting the DVD editing process, we started to think that it would be really cool to have a documentary of the band in the DVD as well. The ideas for the DVD are still growing as it is coming together, because just like anything that Wargasm has ever done in the past, we want people to feel as if they have purchased something complete. We want to give the fans of Wargasm a full package.
I'd like to ask a bit about the past, why did the band disband after the Suicide Notes album?
The band broke up in 1995 after being together for ten years. In those ten years, we went through three different record labels, and at the time that we released Suicide Notes, we were experiencing yet more record label problems. After going through the headache of those types of problems before, it kind of snapped the band in half. The band was divided in that some of the members weren't willing to go through the label issues again, and some were willing to continue the fight, but it was certainly unanimous that we could not continue if one or two of us had left the band, so we agreed to break up the band, and leave with a "bang" (otherwise known as "Suicide Notes").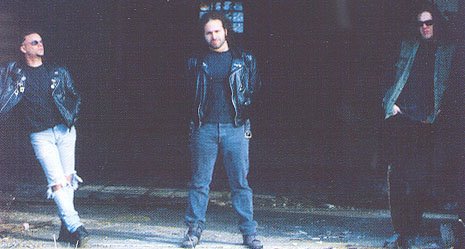 What did you and the rest of the band so musically since?
Since the breakup of Wargasm, we have been musically active in a number of different bands. Barry joined a band called Every Second, and released two albums with them. He then joined a Thin Lizzy tribute band called Vagabond Kings, with two members of a band called Steel Assassin - a Boston metal band that was around just prior to Wargasm. Bob Mayo was playing with the Vagabond Kings as well. As for me, I formed a band called Bitter immediately after Wargasm broke up, and we released an album on a German label called Lost And Found. I also did a couple of tours with a band called Souls At Zero (formally Wrathchild America). I also recorded an album with a guitarist by the name of Peter Karys. Since then, I have been working in studios as a producer.
Can you give us some info about the Karys/Spillberg album?
As a producer, I have worked with a number of different artists in the studio, spanning a bunch of different styles of music. Most of the works have not been released, as the bulk of my work has been with artists that have not yet been signed. I produced some songs by Pete Karys' brother Taki, which was a kind of Greek influenced dance music. I produced an artist called Mimi Wyler. Her music sounded a bit like Avril Lavigne. Then I worked with a guy called Chad LaMarsh, who had a pop/heavy rock sound, and then a band from North Carolina called Cutterhead. My next production will be with Steel Assassin, as they have reunited to do a new album (after almost twenty years). I also have been getting into movie making. Aside from the Wargasm movie, my wife and I put together a documentary about a trip we made to her home in Uganda, Africa, where we brought 1000 children's books with us to give away to the children of a small village there. I have a number of projects in my near future, as well…
The Karys/Spillberg album was born out of a great friendship. Pete and I have been friends since 1983, and in the summer of 1996 he approached me with some song ideas and asked me to help him put them together. It was a long process (his songs are INTENSE!!!), but the eventual result is a great album. My contribution was as a programmer (of the drum tracks), bassist, guitarist, and producer. Pete's contribution was his incredible song ideas, and his unique style of playing – he's really great. You should try to find a copy if you can. We are currently planning a second album, hopefully to be completed sometime next year.
What made Wargasm reunite?
I think Bob and Barry and I always knew we would reunite, but the driving force to this particular reunion was in fact our ex-soundman, a guy called JJ (his full name is Jonathan Jacobs). JJ put together a charity organization called "
Rawkstars
", which offers musical instruments and musical lessons for free to children who could otherwise not afford to pay for them. It was a new company in February of 2004, when he asked us if we would like to do a reunion show to help support his foundation. The three of us in the band always knew that if the situation was right, we would do it, but for the most part, all of the requests for us to get back together prior to JJ's request were for the "wrong" reasons, such as playing local shows to help draw crowds. For us, there was no question that JJ's was the "right" reason to do it. JJ ended up promoting the show so well that the club sold out, and it was no less than a perfect night, not only to those of us who put the show on, but also to all who attended.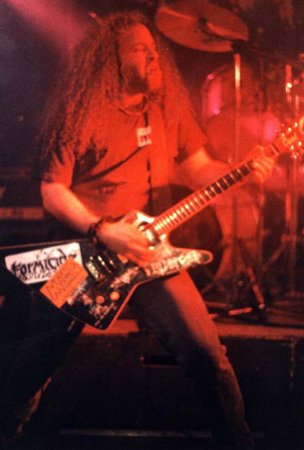 Can you give is a short bio of the band, how did you guys start out?
Our band began in 1982, but went through a lineup change and two name changes before being known as Wargasm. The original lineup was a four-piece band – we called ourselves Overkill, named after the Motorhead album. We were my brother Barry on drums, me on guitar, Bob Mayo on guitar, and Peter Schiffer (another close friend) on bass. We had no singer at the time, and we practiced in the basement of my parent's house, in Stoughton, Massachusetts. We had no original music, but we had a huge number of songs that we would play, by bands such as Judas Priest, Iron Maiden, Scorpions, Riot, Krokus, and a bunch of other metal bands from that era. It was a lot of fun, and we had no intention to make it big – we were still in high-school, and we just did it for fun. When Peter left the band, Bob decided to take the bass instead of guitar, and we became a three-piece. We called ourselves Maniac, and started to write our first songs, such as Bullets and Blades, and Sudden Death. After a short while we started playing in Boston, and built a nice following, and soon we recorded a demo tape, called "Satan Stole My Lunch Money". It did well on the radio, and attracted some labels, one of which asked us to consider changing our name if we wanted a recording contract. That's when we chose Wargasm, and soon after that we signed with Profile Records and released our first album "Why Play Around?", in 1988. Profile soon after that went through some changes, and decided to sell our contract, which cost us (eventually) five years with no label, but we toured during that time in Europe and in the States. After we got away from Profile, we signed with a German label called Massacre Records, and released our second record, called "Ugly", in 1993. We continued to tour, and released an E.P. called "Fireball", with a Deep Purple cover on it (Fireball), along with some live recordings, and then we had some more label issues, so we left Massacre and went with the Dutch label called Transmission Records, where we released our last album called "Suicide Notes". We broke up and played our last show in 1995.
What specific events or live shows do you remember from the early 90's when thrash was at its highest?
Some of the shows that stick out were:
1988 – Boston Bayside Expo Center, with Hades, Meliah Rage, Wargasm, Nuclear Assault, and Manowar – we ripped the place apart!
1991 – Supporting Biohazard in Europe – the whole tour ruled!!
1993 – We played some headlining shows in Europe, and it was often that we would be asked to come for encores, even after we had played every Wargasm song written… We would often start playing random covers, just to continue a great night…
Why did it take you guys five years to release your second album?
It took us five years in between the first and second records because Profile Records, our label at the time decided that they wanted to sell our contract along with the Cro-Mags, Leeway, Murphy's Law, and a few other bands. They were asking for an amount of money that no one would pay, but refused to let us go individually. It took five years to legally get out of that contract, allowing us to finally sign with someone else.
The band dealt a lot in war related subject, is that still an issue you write about?
I think that for Bob, our main lyricist, he liked the war theme in our earlier songs because it was just interesting, but later on, he used it to metaphorically describe our battles both within the band, and between the band and outside forces, such as bad managers and labels.
A lot of the classic thrash bands have reunited lately, are you in touch with any of the people from those bands?
I have lost touch with most of the people I knew back then, but I still talk a little with a few of them, like Parris, from the Cro-Mags, Tony, from Meliah Rage, and a few others.
Where do you see the band going from here, will you continue as Wargasm?
I think Wargasm will always be alive, but we are all in situations where it wouldn't be too often that we could perform live, or get together. Playing music with my brother Barry, and Bob is something that I will do any time I get the opportunity, because together we have an amazing sound – it's just that the opportunity does not present itself too often these days, mainly because we don't live close to each other, and we have individually a lot on our plates. But as far as I am concerned, especially after the response we got at our reunion show last year, we are still Wargasm, and we will always be Wargasm. You have not seen the last of us!!
That's it, thanks for taking the time doing this interview!
Alon Miasnikov