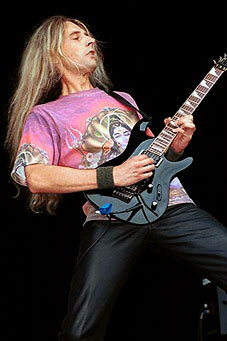 The business side of the music industry has forever been the thorn in metal's side, bands rise and fall on the whims of corporate executives, and great bands fail to succeed because of lack of support from uninterested labels.
One such band is Austria's own Stygma IV, probably one of the genre's best bands, a band that has created melodic and yet aggressive metal for the last 11 years.
The band has recently announced it is breaking up, and to find out what led to that sad decision, we asked the band's guitarist, Gunter Maier, for the details:
Hi Gunter, I'd like to start with the obvious, the band has recently published a statement its calling it quits, why is that?
Yes it's true the band Stygma IV does not exist anymore.
our drummer herb has too much healthproblems with his back:
this is not the first time we had to cancel a show or we had troubles in the studio with herb's health.
on the other hand we had deep problems with our label again.
Did the option of replacing a drummer not come up?
It would have been an option if there were not the problems with our label.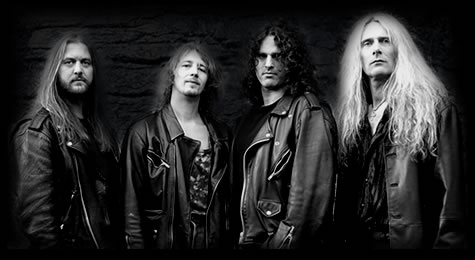 Your most recent release was Rotting Corpses, what does it contain?
It contains outtakes from over 10 years of the recording work of the band.
neither the tunes were not to good to put them on the regular albums, but on the one hand they didn't fit with the style or they were too long.
we are very proud of this cd because it mirrors the complete work of Stygma IV done in the past.
Was there new material as well that might be released?
Yes, we had 14 tracks ready to record, this means we have done a complete preproduction for a new album.
there are some killertracks among the tunes and i think they will be released sometimes but not under the banner of Stygma IV and not with the musicians of Stygma IV.
for the fact that i wrote the mainpart of the new material; maybe in my life after Stygma IV i will record the tunes with another band.
Can you tell us a bit about the history of the band, when and were did you guys start out?
We started 16 years ago as a trio and have been together with ritchie for 11 years now.
we are proud that there were no changes in the lineup!!
What happened to the contract you had with Noise Records?
There were this trouble with the name and after one year of heavy fighting noise let us go.
What labels did you work with after that?
There were Rising sun and NTS, both went bankrupt......
Why did the band change its name from Stigmata IV to Stygma IV?
Because of a German band with the same name, Stigmata, but they didn't even exist any more at this time.
It seems to me the band has grown heavier with every album, with The Court Of Eternity being something of a middle level, after that you went even heavier, why is that?
This was the live playing and the hate against the music business!!!
I know you guys come from Austria, what kind of a metal scene is there?
4 bands, now 3, Belphegor, Edenbridge and Pungent Stench.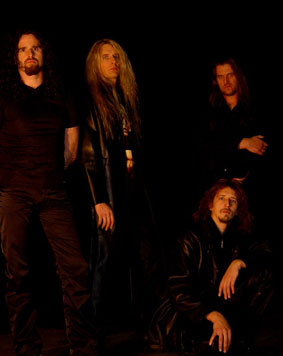 You're all veteran musicians, how do you maintain a normal life and still work as a band?
Ritchie is in the pension!!!!!(crazy, or), Alex is a musician, Herb is....
and I am a music teacher.
Are you guys involved in any projects aside from the band?
Yes, Ritchie has a very fine coverband called Della street and Alex has another band called Boombastards.
Back to current events, I always found your releases to be some of the best metal albums around, why did you not land a large label to help the band and to promote it?
Maybe it was a question of our ages but the main problem was that we had too many different labels.
the big labels were not interested in the true stories, for example that 2 of our labels went bankrupt.
Do you still believe the band might be able to forge on and try and salvage the situation?
No, it's over now with Stygma IV, not easy for me as for the fans, believe me!!
Any last words for the fans?
Without all of you we were not able to make music for such a long time!!!
your mental support was the most important thing we got through our career!!!
music was my first love and it will be my last.........
That's it, thanks for taking the time doing this interview!
Alon Miasnikov