On Friday, August 26, 2005 we had the chance to talk with Wayne Hussey about The Mission's past, present and future plans.
Gal : I've heard that there is an unexpected delay in the release of the "Lighting the candles" DVD. what is the reason ? What is the new release date ?
Yes. I just heard about it yesterday. the DVD is a double DVD and it seems that some of the DVDs had a gap problem between the audio and visual
The DVD should be released on September the 5
th
2005.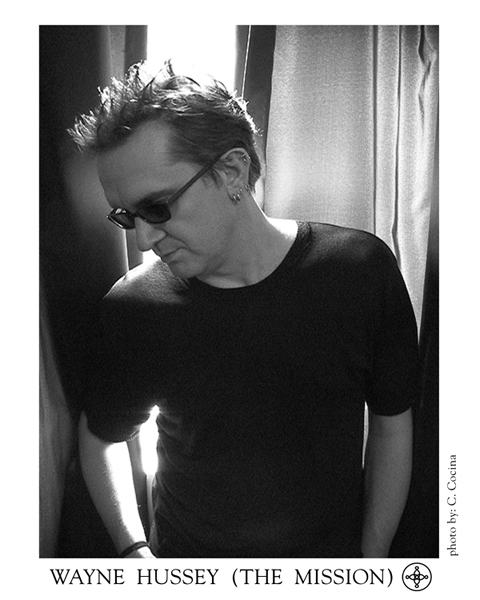 Wayne Hussey (The Mission) photo by: C. Cocina
Gal: Please tell us about the South African Tour.
It wasn't really a tour. We had a few shows with The Mission and I got a solo show in a small venue
the last night. we had a good time and the people are very welcoming.
Gal: Do you have a large fan base there ?
I think that the fact we've played there a few time helped. people got the chance to know us.
Gal: Can you please tell us about the current line up of The Mission ? who are the other band members ?
Richard Vernon is on the bass. he's playing with us since Craig's (Adams) departure of the band in 2002. Steve Spring is on the drums , he is been playing with us for 2 years now & for this specific tour we've got Mark Gemini Thwaite on guitar because Rob Holliday is still committed to the Prodigy.
Gal: Will it be the same line up for the recording of the next album ?
I don't know, it is impossible to know. I'm fortunate because both Mark and Rob are good guitarists and if one can't make it the other hopefully can do it. The band members have other things to. It's not like The Mission is a full time band for them, sometimes the schedules clash.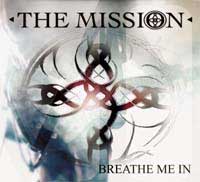 Maor: Do you have the same lineup touring and for the recordings? Is it possible that you'll take some people for tour and others for the recordings?
The single "Breathe Me In" was all done by myself. I did it in Brazil at my own studio. I actually wrote that song for a film. The album will get the rest of the band involved if they will come to Brazil or I will go to the U.K. I'm not sure yet. They will certainty be involved. About the guitars, I've been in touch with Simon Hinkler, who is the original guitar player of The Mission and he volunteered to play on a few tracks. I have some other friends in other bands which I would like to play on a couple of tracks as well.
Maor: Do you currently live in Brazil ? Is your studio also there ?
Well, the place I live in is like a small farm and I have a second house which I've converted to an office and a small studio.
Maor: Is that where you're going to record and mix your next album ?
We'll record some parts of it. not all of it will be in this studio.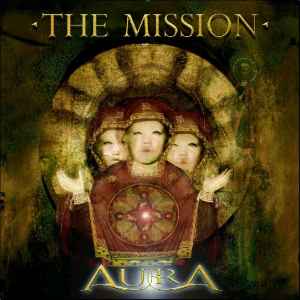 It is possible that I'll take someone who wasn't involved in the recordings to mix it for me to get a fresh perspective. This is much like we did with "Aura", we recorded the album and we had Dave Allen and Steve Power mix half the album each.
Maor: Was that album also recorded in Brazil ?
No. The album was recorded in California were I've lived at that time. Most of it was done at my studio in California.
Maor: For how many years have you been living in Brazil? Do you like the place?
Yes, this is a lovely place, I've lived here for about 3 years. It is like any other place with its problems. but I like the taste of life, I like the people and their attitude to life. I like the weather and the girls. My wife is Brazilian. And it's a very peaceful country.
Maor: In the latest releases it seems that the 12 string guitar didn't take the same perspective as it took in previous releases, what for a lot of people is your signature sound. Is there a reason you're using it less then in the past?
There was no a decision to stop using it. I've been using it a bit on the last record.
I find the 6 string more comfortable to play. The 12 string can be difficult sometimes. I still got 12 string guitars and no doubt that I will use them on the next record.
Maor: How do you think the latest albums sound when compared to the older ones?
I went through period in the 90's were I tried to make records which are not the same Mission records,
I wanted to break the formula, tried different things. Some of them worked and some didn't.
I think that a lot of our audiences were confused by some of the records, but when we did Aura we had the idea to have certain parameters that are similar because it's the first The Mission album following a few years with no new releases, and we needed to sound like the Mission.
Maor: Next year will be the band's 20th anniversary; Do you have special plans to celebrate this event?
No. next year we will concentrate on the new album. I think that if we will celebrate, it will be 21, everybody celebrates 20 years. I think we will celebrate 21 years. I talked to Simon (Hinkler) & Craig (Adams) about it a few times. We are thinking of releasing a retrospective DVD of covering different periods with all kinds of historical stuff. At the moment it is just talks, But hopefully we will do something for that year.
Gal: As a fan of The Mission I had the chance to see your reunion show on August 2000 at the EuroRock 2000 festival. The 2000 summer tour T-Shirt had Israel on the tour list. Did you have plans that year to play in Israel ?
Yes, I remember it. There we're talks about us playing in Israel. But the whole idea fell at the last minute. I think it was dropped because of money problems in bringing the band to Israel .
Gal: Are you interested of playing live in Israel ?
Of course, We like to play in different places. We've been all over the world and we would love to come.
Gal: Last month Pink Floyd made a once in a life time reunion at the famous live 8 concert, Is there any chance for a similar corporation between Craig Adams, Andrew Eldritch and you ?
I won't say no – because you can never know what might happen. I can't see it at this moment – I have no contact with Andrew. I met him about 4 years ago at some festival and we got along fine. But I can't see us getting to work again. But you know – who knows – something might come up and we might do it. But I don't think so.
Maor: What is your favorite Mission song and album ?
It's hard one, because it changes a lot. Generally it's the last song I wrote. In retrospective I would probably say maybe "Like a child" or "Tower of strength". I think those songs encapsulate what the Mission are as a band and it means a lot for a lot of people.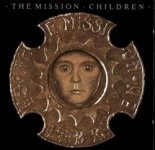 Maor: Speaking of the song "Tower of strength" I have to ask: The album "Children" was produced by the famous producer and bass player John Paul Jones from Led Zeppelin, I think that it's possible to hear the Zeppelin influnces in it, and I think some of the mystical side of Led Zeppelin's music was evident in it, Do you agree?
I've always been a huge fan of Led Zeppelin so it was a great thrill for me to work with John Paul Jones. We've had Led Zeppelin influences since our first album, especially in the guitar parts. Maybe you see something that I myself can't see because I'm too close to this. The songs were written before John came along so it could be that the result would be the same if anyone else would have done it.
Gal: Are you working with other bands, except for the Mission?
No. last year I spent on putting the DVD together – it was a very big project for me, we also got the tour and then we will work on the album. So I don't have the time to work on other projects.
In the past I have produced bands and did mixes, I did some mixes for a label called "Cleopatra".
Maor: What kind of music are you listening to nowadays ? do you have favorite artists / bands ?
I listen to all kinds of stuff. From Frank Sinatra to Massive attack, Radiohead, Nine inch nails, Bjork – anything good really. All the stuff I liked 20 years ago I also like now and a lot of music that was done then which I love too. I don't have specific favorite bands but I think Radiohead is the best band I've seen live. I like them a lot.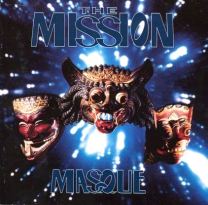 Maor: What made Masque different from the other albums at that time? Is it some period in your life? – It was an extreme change.
You're right, that album is very different – there were a lot of contributions to this fact. firstly it was the first album we made after Simon Hinkler left the group, so we were just Craig, Mick and myself, and we felt it was a time to change the way we make records a little bit. We made 3 records in the same kind of way and wanted to do something different, Break the formula a little bit. Another thing is that during the creation of this album I got married for the first time. It is a difficult record for a fan of The Mission to appreciate but I think that some of the best songs were written for that album. After that Craig left the band and we made Neverland – which I think would be a great album if we had dropped 3 songs from it.
Maor: How do you think the next record will sound ? will you go back to the old direction ? A new direction?
I don't know yet how it would sound. I got 3 songs written for the tour, they are heavier than the songs in Aura.
We also might try some new things.
Maor: You've mentioned the label Cleopatra – I remember they released an album with remixes. Did you do those remixes?
It wasn't remixes. It was re-recordings. I recorded myself a lot of the songs and made different versions to them. I don't really consider it as a Mission album, its more of a solo album. To be frank with you, at that time I had some financial problems and got this offer from Cleopatra - and that was the reason why I did this album.
That's It, thanks for taking the time doing this interview!
Maor Appelbaum & Gal Gur-Arie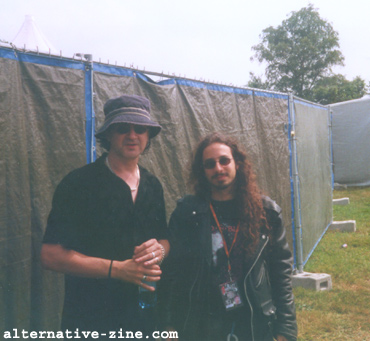 Wayne Hussey (The Mission) and Maor Appelbaum (Alternative-Zine.com) at EuroRock 2000 Festival, Belgium, August 2000.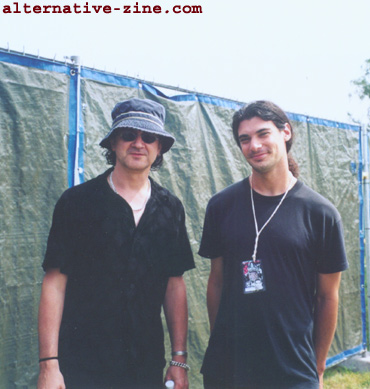 Wayne Hussey (The Mission) and Gal Gur-Arie (Alternative-Zine.com) at EuroRock 2000 Festival, Belgium, August 2000.