Nevermore - new album on July.
2003-04-21
NEVERMORE have pushed back the tentative release date of their new album, "Enemies Of Reality", to July 28 through Century Media Records.
The group have spent the few weeks recording the effort at a Seattle studio with producer Kelly Gray (QUEENSRŸCHE, SLAVE TO THE SYSTEM, DOKKEN) and expect to be done mixing sometime next month.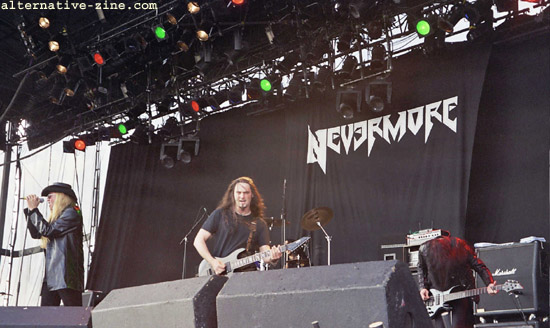 Related Links
:
Nevermore
Century Media
blog comments powered by