System Divide has posted new video clip
2010-08-23
System Divide has released the video for "The Apex Doctrine", the song will be featured in the album "The Conscious Sedation", plan to be released on September 2010 via Metal Blade records.
he CD was recorded at Conquistador studios in Cleveland, Ohio and was mixed and mastered by James Murphy (Death, Obituary, Testament).
The clip was directed by Kevin Custer, who has previously worked with Hatebreed, Testament, Dope, Dying Fetus & Suffocation.
The album track list:
01. Vagaries Of Perception
02. An Intoxicating Affair
03. Echoes
04. The Apex Doctrine
05. Lethargy
06. (N)Ether
07. Hollow
08. Purity In Imperfection
09. Repent/Forget
10. The Conscious Sedation
11. Stagnant Progression
SYSTEM DIVIDE
, featuring Sven De Caluwe (Aborted) and Miri Milman (ex-Distorted) on vocals, Cole Martinez (ex-Years Of Fire, Antenora) and Joseph Spiller (ex-The Binary Code) on guitars, Andrew Lenthe (Antenora) on bass, and Mike Heller (Malignancy) on drums.
Related Link(s)
:
System Divide - MySpace profile
System Divide - FaceBook
System Divide - Twitter
System Divide - iLike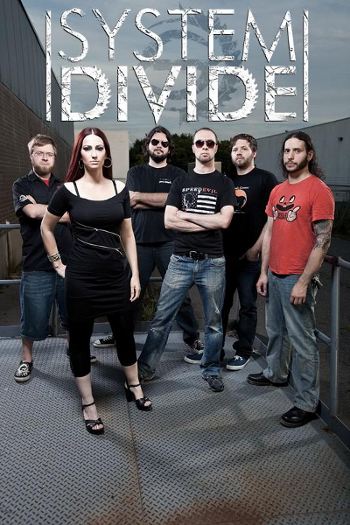 System Divide - YouTube
Metal Blade Records
blog comments powered by